| | | |
| --- | --- | --- |
| Articles 400 out of 544 | Showing 1 records/page | | |
Osteoarthritis cases set to double by 2030, but "something can always be done", says Arthritis Care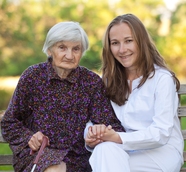 Date of article: 09-May-12
Article By: Rachel Baker, News Editor
With this year's Arthritis Care Week taking place from 14th to 20th May, osteoarthritis (OA) cases are set to double to over 17 million by 2030, a leading expert has claimed.
The prediction comes as a new survey, OANation 2012, commissioned by the charity Arthritis Care, reveals that, of the 8.5 million people in the UK with osteoarthritis, 71 per cent are currently in some form of constant pain due to their osteoarthritis and one in eight (over 1 million people in the UK) say the pain is often "unbearable."
The joint-related illness, most commonly occurs in hips, knees and hands. Philip Conaghan, Professor of Musculoskeletal Medicine at the University of Leeds and a member of the Arthritis Care OANation 2012 advisory panel, says that increased life expectancy and obesity rates will mean millions more people will soon be affected.
Charity, Arthritis Care says the number of people with osteoarthritis is predicted to rise dramatically in the next 20 years as two of the main risk factors for developing the disease – being overweight and over 50 are projected to increase.
Professor Philip Conaghan said: "Britain is facing a tsunami of pain due to osteoarthritis as the number of people over 50 increases dramatically and obesity levels continue to rise. Action is needed immediately; we have to bust this myth that painful joints are an inevitable part of getting older that we have to put up with."
OANation 2012 found that the average age of diagnosis of osteoarthritis is now 57, with as many as one in five people being diagnosed under the age of 45.
Judith Brodie, chief executive officer of Arthritis Care, said: "OANation 2012 clearly demonstrates that the individual, economic and societal burden of OA is already enormous, but with an ageing and increasingly obese population the future is looking bleak. We need policy-makers and professionals to take the condition seriously; to implement robust and meaningful strategies to address how OA is treated and managed across the UK and to improve health services.
"Something can always be done.
"We are encouraging people with OA to work with their health professional to take control of their condition and understand that something can always be done. Making just small changes to your lifestyle and managing your symptoms will help. However, the first step is always the hardest, that is why Arthritis Care is here to help. We can give those with the condition the information and support needed to manage their OA."
The Arthritis Care survey also found that people with osteoarthritis face extra costs which add up to nearly £500 per person annually as a result of medical prescriptions, heating bills and transport.
One in five people had to give up work or retire on average 7.8 years early, because of their symptoms.
Just over half of those questioned (52 per cent) said they had given up or reduced walking since being diagnosed with OA.
44 per cent said they did no exercise at all, even though experts advise that exercise is one of the best treatments for OA , and 87 per cent of those who exercised said they felt the benefit.
Professor Philip Conaghan said: "I see 45-year-old joiners who are being diagnosed with knee pain and I know that they won't be able to carry on working long enough to pay off their mortgages. This disease has a big impact on the ability of individuals to earn a living – especially in manual trades.
"It's frustrating that this survey reveals many people become less active when diagnosed with OA, when all the clinical evidence available suggests this is the worst thing you can do because keeping moving can actually strengthen joints and improve symptoms. We have to make sure that patients get better information and advice about this.
"There are so many ways to help with osteoarthritis pain including taking pain relief medication, strengthening muscles, taking aerobic exercise, losing weight if appropriate and, in the worst case scenario, joint replacement surgery – so it's by no means all doom and gloom."
Arthritis Care is the only patient support group for the 8.5 million people with osteoarthritis in the UK and believes that people with arthritis are entitled to receive the best available treatment and medication, and to have their voice heard in decisions affecting their health.
Jo Cumming, head of information and helplines at Arthritis Care said: "Arthritis Care is the country's only charity for people with OA and can provide up to date information on managing OA symptoms and provide one-to-one support for people with OA. Demand for our services is very high with over 1,000 calls a month to our free confidential helpline. We also run free self-management classes for people with OA to help them take back control of their condition and their pain."
Jane Asher, president of Arthritis Care said: "Millions of people in the UK are blighted by this painful condition. Nobody should be in pain even for a few days, let alone be allowed to endure constant pain. At Arthritis Care we can help through providing information and support to those who need it the most. Something can always be done and we encourage those with OA to try and keep active, even if just a little, to help reduce the impact of the condition."
For further information visit www.arthritiscare.org.uk or call free on 0808 8004050 to speak to someone in confidence regarding any aspect of arthritis.