| | | |
| --- | --- | --- |
| Articles 398 out of 546 | Showing 1 records/page | | |
Welsh Government targets stroke rates in public consultation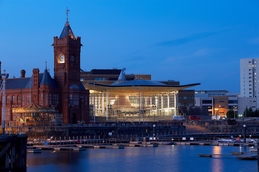 Date of article: 14-May-12
Article By: Richard Howard, News Editor
The Welsh Government has announced ambitious plans to ensure that stroke rates in Wales are among the lowest in Europe by 2016, having published a report 'Together Against Stroke' which is open for public consultation and advise on service delivery.
Figures that show how stroke care has improved significantly across Wales over the last three years has given extra incentive and encouragement to the government's goals, with health minister Lesley Griffiths commenting:
"Treating stroke remains a top priority for the Welsh Government. Wales has already made encouraging improvements to its stroke services, but by working together to deliver the actions set out in Together Against Stroke, we can do even better.
"We must work harder to prevent strokes in the first place and focus on achieving more prompt diagnosis, along with the best possible treatment to deliver survival rates among the best in Europe."
The minister also spoke of the need to address stroke care alongside people's lifestyle choices, saying: "Individuals must also play their part in looking after their own health. Lifestyle choices have a significant impact on stroke rates and it is vital we bring down levels of obesity, smoking, drug and alcohol use."
Key aims already set out by 'Together Against Stroke' include measures to better the prevention of stroke, quick detection to ensure a greater chance of full recovery, the development of more ongoing care and support services, and the incorporation of new treatments and technologies where they become available.
The drive to tackle stroke care comes as part of a 'five-year vision' for NHS and care services in Wales, with further proposals to be announced throughout 2012 as part of the 'Together for Health' framework.
Image; The Senedd (view from across the Bay - dusk): © Crown copyright (2012) Visit Wales