| | | |
| --- | --- | --- |
| Articles 371 out of 552 | Showing 1 records/page | | |
Commitment of local authorities to health and social care integration questioned by MHP health report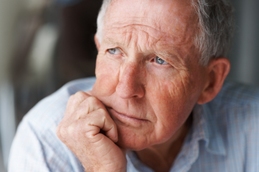 Date of article: 07-Jun-12
Article By: Richard Howard, News Editor
Funding intended to support the integration of health and social care services is being used by local councils to 'prop up' existing services, by local councils wanting to avoid unpopular changes to eligibility criteria, according to a study of Government expenditure.
The report 'An atlas of variations in social care: an analysis of the quality of social care in England', from communications campaign specialist MHP, finds that millions of pounds the Coalition wanted to see impact upon hospital bed-blocking and emergency re-admissions has instead been spent on maintaining the current care infrastructure.
MHP estimate that a reduction in bed blocking could save the NHS more than £300m a year, which can be achieved if sourcing care within the home is made more flexible. However, throughout England the company finds a massive variation in the ability of communities to source home care provision, ranging from 1 in 5 to 1 in 25 people.
Highlighting funding methods as essential in bringing about social care reform, the report calls upon local authorities to face up to the current challenge: "Simply funding more of the same will not deliver social care services that are more integrated, higher quality, efficient and outcomes focused."
The report also states that the Coalition's controversial Health and Social Care Act actually "presents an opportunity to use the underlying drivers of the Government's health reforms – outcomes, quality and integration – to revolutionise social care services."
If successful in seeing through care reform, with a White Paper expected to be debated in the House of Commons this month, the Government will need to address the question of how much should be spent on care, but also on how that expenditure can achieve its full potential.
Chief economist for think tank the Nuffield Trust commented last week: "The social care system is looking increasingly unsustainable. There is growing support for the principle of sharing costs between individuals and the state. But it is clear that to meet the needs of an ageing population and tackle the perceived unfairness in the current system, both individuals and the Government will need to spend more on social care."