| | | |
| --- | --- | --- |
| Articles 350 out of 546 | Showing 1 records/page | | |
Care Services minister Paul Burstow to attend Pensioner's Parliament in Blackpool this week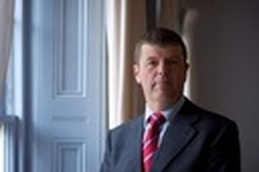 Date of article: 18-Jun-12
Article By: Richard Howard, News Editor
Tomorrow sees the start of this year's Pensioner's Parliament, being held in Blackpool and welcoming some 1,000 members of the National Pensioners Convention (NPC) to discuss a wide range of issues facing older people and their families throughout the UK.
Not least among the topics for discussion is the financing of care for an ageing population, itself also soon to be debated in the House of Commons once the Coalition has published its Care and Support White Paper.
The Pensioner's Parliament will begin with a two-hour rally that will see delegates march from the Blackpool Tower to the Winter Gardens, where the event is scheduled to start at 1pm, to conclude on Thursday 21st June.
Care services minister Paul Burstow will be holding a Question Time session at the event on Wednesday, with panel sessions and debates also being held on issues such as pensions, taxation, housing, social isolation, fuel poverty and equality.
General secretary of the NPC, Dot Gibson, comments: "The UK is not an easy place for many older people to be right now. Despite what some have argued, pensioners have not escaped the government's austerity programme and cuts to the winter fuel allowance, rationing of care services, changes to the way pensions are uprated every year, the freeze on tax allowances and the rising costs of living are all beginning to take their toll."
"But pensioners are not selfish and we recognise that younger people are also having a difficult time. Suggestions that there is a kind of generational divide are therefore totally untrue. The real division is between those at the top of society and the rest of us who are having to pay for their mistakes."
"It will be important that we send a clear message to government this week: that we have campaigned hard over many years to secure benefits such as the free bus pass – and we will not give them away lightly. They are essential in enabling older people to maintain independence and social inclusion which allows them to continue contributing to their local communities."
"One of the major concerns that all older people now have is how they will be cared for when they can no longer look after themselves. How much will it cost, how good will the service be and will they be treated with dignity and respect? These are all issues which will be put to the care minister when he visits and I hope he will be able to announce when the Government is going to finally take some much needed action on this issue."
The NPC has been heavily involved in lobbying the Government for the creation of a National Care Service, which it calculates as costing £10bn, in order to address multiple care sector problems that include a postcode lottery on care charges, poor standards of training for domiciliary staff, lack of support for family carers, lack of effective regulation, and an unfair means-tested system.
Image: Paul Burstow MP, Minister of State for Care Services; courtesy of Liberal Democrats' photostream