| | | |
| --- | --- | --- |
| Articles 346 out of 546 | Showing 1 records/page | | |
Need for a Minister for Older People to be debated in House of Commons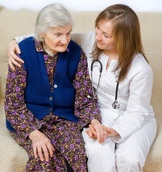 Date of article: 21-Jun-12
Article By: Rachel Baker, News Editor
The hot topic of whether the government should appoint a Minister for Older People has been scheduled for debate in the House of Commons.
Taking place on Thursday 28th June, the Backbench Business Committee debate follows intense pressure from the Anchor Care (London Central) Grey Pride Campaign. This included a 137,000 strong petition being presented to Parliament last November calling for a Minister dedicated to the needs of older people.
The debate will see Members of Parliament vote on the motion: "That this House calls on the Government to appoint a member of the Cabinet to be the Minister for Older People; to give a political voice to our older generation, to oversee the coordination of services which affect them and tackle the social and economic challenges of demographic change."
Jane Ashcroft, chief executive of older people's housing and care home provider Anchor, said: "We are delighted that this debate has been scheduled and now urge MPs to listen to the 137,000 people who signed our petition and vote in favour of the motion next week.
"Older people's issues have never before ridden so high on the political agenda, yet this country's elderly population often feels invisible to MPs, their concerns ignored and their needs overlooked. It's time we gave this nation's older people the respect and representation they deserve."
Penny Mordaunt MP, joint chair of the All Party Parliamentary Group on Ageing and Older People, is backing Grey Pride and helped secure the backbench debate. She said: "Demographic change is one of the most important challenges facing this country. As the proportion of people over retirement age grows, so does pressure on older people's services.
"It's essential that we act now to co-ordinate services and policies affecting older people to ensure that we meet their needs, ambitions and aspirations now and in the future. This can only be achieved through dedicated, accountable leadership at Cabinet level."
Anchor say that currently the responsibility for older people's issues is scattered across at least five government departments and they say a co-ordinated, integrated approach is necessary in the interests of the nation's older people, and of the country as a whole.
Pensioner, Denis Warrilow, 82, added: "For a group of people who make up such a large proportion of the UK population, older people consistently seem to be regarded as a minority group of little importance. The time has now come to listen very seriously to the many issues that affect us.
"Lots of cuts are happening during this time of austerity, and it's important that older people's views are heard when decisions are made about issues that affect them. We want a Minister for Older People with access to Cabinet so that the voices of the elderly are taken into consideration when ministers make decisions on such issues as care funding."
The Governments of Canada and Ireland have dedicated Ministers for Older People and the call for a Minister for Older People is at the heart of Anchor's Grey Pride, which also campaigns to encourage greater dignity for older people, reclaim growing old as a positive experience and break down the barriers preventing older people leading happy, fulfilling lives.
For more information on Anchor's campaign, visit www.greypride.org.uk.