| | | |
| --- | --- | --- |
| Articles 349 out of 548 | Showing 1 records/page | | |
Number of people using council allocated care and support budgets leaps by nearly forty per cent, research finds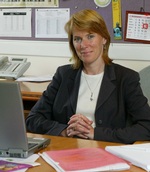 Date of article: 21-Jun-12
Article By: Rachel Baker, News Editor
The number of people who use personal budgets, the money that funds a person's care and support costs, allocated by councils in England is estimated to be 429,349.
According to new research conducted by directors of adult social services, this is an increase of nearly 40 per cent during 2011/2012 and means that 52.8 per cent of people eligible for personal budgets (PBs) are actually using them to arrange their care as at March 2012.
Sarah Pickup, president of ADASS said: "The number of people supported in the community as at March 31 this year was 818,700. This represents a 7.7 per cent fall on the previous year's figure of 886,939 reflecting the increased use of enablement and other services designed to reduce the need for ongoing support.
"This survey establishes that adult social services are moving fairly consistently and swiftly in the direction of travel set out in the Concordat between Government departments, agencies and ADASS signed in December 2007.
"Councils have signed up to the use of personal budgets for everyone that needs ongoing, community-based support so that there is transparency about the amount of money available to meet the needs of an individual and to ensure they have choice in how the budget is spent to meet their needs. This latest survey shows that most councils are well on the way to achieving this aim by the target date of April 2013."
A personal budget is calculated by assessing a person's needs and is spent in line with a support plan that has been agreed by both the person and the council. It can be either a full or a partial contribution to these costs and the individual may also choose to pay for additional support on top of the budget.
A personal budget may be taken by an eligible person in the form of a direct (cash) payment, held directly by the person or where they lack capacity, by a "suitable person." It can also take the form of an 'account' held and managed by the council in line with the person's wishes i.e. to pay for community care services which are commissioned by the council, or as an account placed with a third party (provider) and 'called-off' by the user in direct negotiation with the provider. It could also be a mixture of all the forms mentioned.
Other points to emerge from the ADASS survey include:
• More than half of people supported by community services had personal budgets. Of those supported in 2012, 39 per cent were aged 18 to 65 and 61 per cent were aged over 65.
• The number of carers in receipt of personal budgets increased by 15 per cent to 51,191, with just under half of these provided as a one-off direct payment. Carers accounted for 85 per cent of all one-off payments in 2011-12.
• More councils are delivering larger numbers of personal budgets, with 58.8 per cent providing personal budgets to more than half of all people in receipt of community based services and 9 councils providing to 25 per cent or less of people in receipt of community based services.
• The number of direct payments has remained stable overall, with a slight reduction (0.8 per cent) in those aged 18 to 64 and slight increase (1.6 per cent) in those aged 65 and over with a direct payment, while the expenditure on direct payments has increase by 30 per cent since 2011.
• The amount spent on personal budgets in 2011-12 was £2.597 billion, 14.8 per cent of all direct spend on adult care and support services. The amount spent on personal budgets has increased by 57 per cent since 2010-11.
• The number of people receiving high value personal budgets has increased since 2010-11, with 45 per cent increase in personal budgets over £10,000, and 17 per cent increase in personal budgets over £5,000, while the number receiving low value personal budgets, less than £1,000, has reduced by 10.7 per cent.
Photo: Sarah Pickup, president of ADASS