| | | |
| --- | --- | --- |
| Articles 326 out of 544 | Showing 1 records/page | | |
Nursery chain MD speaks at Employers for Carers event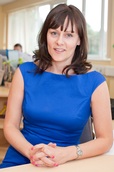 Date of article: 03-Jul-12
Article By: Rachel Baker, News Editor
Research from Carers UK has found that one in seven employees in any workplace is juggling paid work with care, and one in six carers gives up or reduces work to care.
This has a considerable impact on business and employers as well as on individuals and families.
At the recent summit on care and employment hosted by Employers for Carers and HM Government at as part of National Carers Week, Bright Horizons' managing director Carole Edmond was a panel speaker.
The summit was attended by business leaders and government representatives and is the first of its kind to focus on care and employment. Carole spoke about Bright Horizons' experience of developing services for employers that help them retain and support staff with caring responsibilities.
She said: "At Bright Horizons we have been having conversations with employers for over two decades, helping our clients to find meaningful ways to support their working families. From this experience we are aware of the positive impact that employer-support for dependant care, where available, has on both employees' ability to focus at work and on their wellbeing.
"I was therefore delighted to be part of the discussions and insight-sharing at the Summit on Care and Employment.
Employers for Carers, of which Bright Horizons is a member, is committed to promoting effective workplace practices to support staff with caring responsibilities, pointing to the real business benefits in reduced stress and sickness absence and improved staff retention.
Photo: Bright Horizons' managing director Carole Edmond