| | | |
| --- | --- | --- |
| Articles 323 out of 544 | Showing 1 records/page | | |
Big variations revealed in time taken to receive dementia diagnosis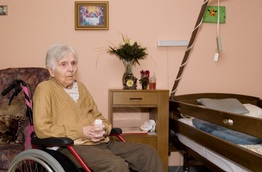 Date of article: 03-Jul-12
Article By: Rachel Baker, News Editor
Big variations in the amount of time it takes to get diagnosed with dementia have been revealed today by an influential group of MPs and peers.
A report by the All-Party Parliamentary Group on Dementia (APPG), found waiting times for memory services – a key component of the diagnosis process – varied from just a few weeks to over a year.
The average wait was reported to be at least three months and the APPG is now calling for an improvement to these services. It would like to see more investment, compulsory accreditation and better accountability to raise standards across the UK.
Alzheimer's Society is concerned as memory services are supposed to act as a one-stop shop, offering a comprehensive assessment to determine whether someone has dementia. However, it says the report found there is huge inconsistency in the quality and availability of these services.
The charity stresses that delaying diagnosis means people with dementia are not given access to support, information and treatments which could help maintain their quality of life.
The APPG report, 'Unlocking Diagnosis: The key to improving the lives of people with dementia' compiled 1,100 pieces of evidence from people with dementia, carers, families, GPs and other health professionals. The report looks at the entire process of dementia diagnosis and other key recommendations include:
• Investing in a public dementia awareness campaign
• Making rates of diagnosis a priority for public health directors
• Improving support for people following a diagnosis of dementia
Baroness Sally Greengross OBE, chair of the APPG on Dementia, said: "We urgently need to make early diagnosis for people with dementia a priority and memory services are a key part of this.
"The Prime Minister has recently acknowledged the importance of improving quality of care for people with the condition, but there is still a lot of work to be done.
"Improving diagnosis rates will mean more people with dementia being able to access support and treatment that can help them and their family achieve the best possible quality of life."
Almost 60 per cent of the 800,000 people living with dementia in the UK never receive a diagnosis. 'Unlocking Diagnosis' identifies the main barriers as lack of public and GP awareness and the variability of memory services.
Alzheimer's Society will be taking the work of the APPG forward. The charity is starting a project gathering evidence to establish an even more comprehensive national picture on memory services. It is encouraging MPs to write to their local Primary Care Trusts to find out how well they are serving the needs of people with dementia in their areas.
Jeremy Hughes, chief executive of Alzheimer's Society, said: "What we are hearing today is that many people are being let down by services that are meant to be helping them get a timely dementia diagnosis. Now we need MPs to get in contact with local health services and GPs to help us find out exactly what is happening at a local level across the UK and to collect the data we need which is vital for pushing forward change.
"Through compulsory accreditation and investment in improving memory services we can help drive up rates of diagnosis and enable people with dementia to access the support they need. By ensuring people have the support they need at the time they need it we can also save money, as fewer people will need costly and distressing crisis care."
For more information on the APPG on Dementia and to download 'Unlocking diagnosis', please visit alzheimers.org.uk/appginquiry