| | | |
| --- | --- | --- |
| Articles 324 out of 548 | Showing 1 records/page | | |
Council revamp announced for Maidenhead day services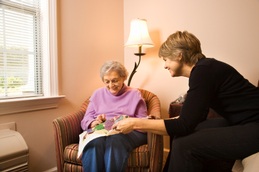 Date of article: 04-Jul-12
Article By: Richard Howard, News Editor
A cabinet meeting of the Royal Borough of Windsor and Maidenhead local authority has resulted in a decision to make day services more accessible, with the council believing the current system can be improved to include free entry while at the same time saving money on public funds.
The plans include a £50,000 programme of improvements at extra care facility Lady Elizabeth House, on Boyn Hill Avenue, modernising the facility in order to welcome more older people and replacing the current Gardner House facility, Harrow Lane, at the same time.
will be tailored towards the independence of service users and run by an external not-for-profit provider, with specialist dementia care to be made available at the Boyn Grove Community Centre, Courthouse Road.
Councillor Simon Dudley, cabinet member for adult and community services, commented: "Providing the right care and support for our older residents is of paramount importance and this positive move ensures a quality day service in Maidenhead that works for our residents while also offering a better use of public funds.
"There were some initial concerns about the change from the Gardner House day service users - and I recognise change can be difficult for service users and their families - but we know people were reassured once the new set-up was fully explained and visits arranged, especially about the prospect of freshly cooked meals."
Work is expected to be completed at Lady Elizabeth House this summer, with the service ready to welcome visitors by the autumn.