| | | |
| --- | --- | --- |
| Articles 315 out of 544 | Showing 1 records/page | | |
Urgent action needed to protect the UK's home care capabilities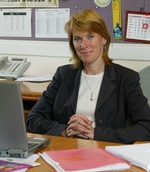 Date of article: 06-Jul-12
Article By: Richard Howard, News Editor
The United Kingdom Home Care Association (UKHCA) has published a report containing the first conclusions of research on how local councils and trusts are currently commissioning home care services, which the organisation describes as "not encouraging and must be addressed urgently".
The report 'Care is not a commodity' raises serious concerns on the capability of home care services to maintain standards under constant and increasing pressures that include: a shortening of home care visits, pressure on commissioners to seek lowest price rather than quality of service, as well as an alarming decline in the relationship between purchaser and provider.
In the context of a poor economic forecast, UKHCA urges that these problems need to be tackled urgently, claiming that "our findings must act as a call to action for central, devolved and local government to safeguard the interests of citizens and to maintain the capacity of the home care sector and the skills and experience of our workforce."
Mike Padgham, chair of UKHCA adds: "Providing care to people in their own home can make a real difference to the quality of their lives. But all too often councils treat commissioning of homecare services as a commodity – bought primarily on price – like paper clips. But care is not a commodity – it's about real people's lives. Councils need to get the focus back onto care, not just cutting costs."
President of the Association of Directors of Adult Social Services (ADASS), Sarah Pickup feels that the UKHCA report highlights many of the anxieties care experts have feared since public sector cuts became a reality, saying "from the care providers' point of view, it reflects the concerns we have had for some while now. It is very likely the care and support that people can buy with their personal budgets will do little more than directly meet their needs. And until a sustainable funding solution is found this is unlikely to change."
Ms Pickup did, however, take exception to Mr Padgham's 'paper clip' comparison, "To suggest that people work in social care departments in order to treat people no better than paper-clips is too offensive to be worthy of a reply," but nevertheless concurred that ADASS and the UKHCA need to work together in order to achieve firm Government action.
Ms Pickup continues: "ADASS has already had some discussions with UKHCA and other provider organisations about the matters covered in this report and will be happy to work with them to improve practice of both providers and commissioners and to promote greater transparency around cost and quality expectations. We will not be able to conjure up additional resources. So we must accept a joint responsibility of making the best use of the resources that are available and join forces in pressing the government to address the issue of sustainable funding for adult social care."
Image: Sarah Pickup of ADASS