| | | |
| --- | --- | --- |
| Articles 311 out of 544 | Showing 1 records/page | | |
Government makes supported housing pledge ahead of White Paper publication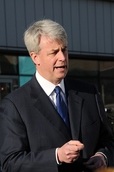 Date of article: 09-Jul-12
Article By: Richard Howard, News Editor
Health Secretary Andrew Lansley has announced £200m of fresh funding, as part of a five-year plan to construct 6,000 supported living homes for older people, marking the week's first major care-related announcement in the build-up to the publication of the Care and Support White Paper on Wednesday.
Mr Lansley commented, speaking to the BBC: "Demand for supported housing will increase as a growing proportion of people over 65 are homeowners. It makes sense for us to bolster the housing market so we have more suitable housing in the next few years."
Although more housing for older people in itself is likely to be welcomed by care organisations, the announcement has increased the anxiety surrounding the Government's support for a cap on individual care costs. The minimum of £35,000 proposed by the Dilnot Commission is widely seen as the most integral component of effective reform, estimated to cost an extra £1.7bn a year to the Treasury – a decision on which is now expected to be delayed until the 2013/14 spending review.
Alzheimer's Society chief executive Jeremy Hughes condemned the "bickering" of politicians and warned that the country "cannot afford to delay any longer", while charity director general of Age UK, Michelle Mitchell commented: "The Government must set out the process by which it will make the all-important decisions about funding social care, including timescales and milestones. That is the very least older people and their families will be looking for."
There are also signs of the political consensus on care reform between the main three parties showing some strain, with shadow health secretary Andy Burnham complaining: "This decision to go down this separate route and do their own report reflects a decision to put the reform of the funding of social care on a slower timetable."
The Care and Support White Paper has been eagerly awaited by care sector professionals since the publication of the Dilnot Commission report in July last year, with the industry desperate to see that another government does not fail to make a reality of its support for wide-scale reform.
carehome.co.uk will be following White Paper related announcements throughout the week and reporting on the care community's response to the Government's proposals.
Image: Health Secretary Andrew Lansley, courtesy of Conservative Party photostream