| | | |
| --- | --- | --- |
| Articles 313 out of 544 | Showing 1 records/page | | |
Home care improvement project launched in Staffordshire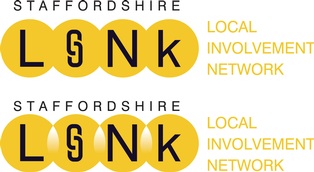 Date of article: 09-Jul-12
Article By: Rachel Baker, News Editor
People who use home care services in Staffordshire are being encouraged to give their views and make recommendations for improving services.
A free 24-hour hotline has been set up so residents receiving care in their own homes, or their loved ones, can report concerns or pass on praise.
Health and social services watchdog Staffordshire LINk has launched the review into care provided in the home. It was set up to investigate the views of patients and adult social care users across the county and to make recommendations aimed at improving services. It has statutory powers to enter providers' premises and view how services are provided.
Initially, the review project will be run as a three-month pilot in Newcastle and the Staffordshire Moorlands – but it could be rolled out across the county if demand is high.
Nationally, there have been concerns about the quality of home care, which could include help with getting up in the morning, going to bed, washing and going to the toilet.
Jackie Owen, Staffordfshire LINk manager, said: "The last thing we want to do is to de-motivate carers, because we know there are some fantastic ones out there and we want to hear about them.
"But home care is inevitably difficult to monitor. People who use these services are very vulnerable, services are provided behind closed doors and it is often provided by private companies rather than directly by councils.
"It's vital we give a voice to those who need it most. That's why we've set up these pilot projects and we'd urge service users and families to use the free hotline.
"Do carers turn up on time? Do they stay long enough? Do they treat people with dignity and are they friendly? Do you see the same carer regularly or is there no continuity of care? Are care plans adhered to? Do carers go above and beyond the call of duty?
"These sorts of things are critical, and we aim to build up a clear picture of how good home care is in Newcastle and the Moorlands.
"People have a right to expect high-quality care for themselves and their families. However, rather than just sitting back and waiting for feedback to come to us, we are actively getting out there in the community to find out what's going on.
"What we do really makes a difference. Staffordshire LINk is the voice of health and social service users in the county, and we believe this project will have long-term benefits for people using home care services now and the thousands who will need them in the future."
The pilot projects run from July 1 to September 30, and the free hotline can be reached on 0800 0518371.
Alternatively, an online survey can be completed at www.surveymonkey.com/s/JRFKJ7G or via the home page of the www.staffordshirelink.org.uk website.
Image: Staffordshire LINk logo