| | | |
| --- | --- | --- |
| Articles 315 out of 553 | Showing 1 records/page | | |
Anticipation of today's care White Paper
Date of article: 11-Jul-12
Article By: Rachel Baker, News Editor
The Government is due to release a White Paper today, (Wednesday 11th July) with its proposals to reform the social care system and also a report on options for the future of funding for social care.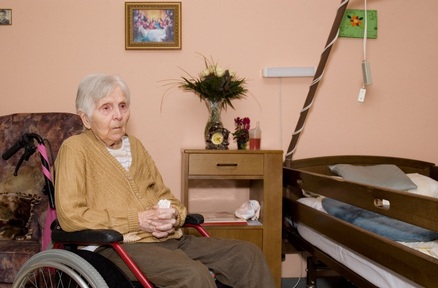 Anticipation of the White Paper has prompted much comment. Alzheimer's Society say: 'This (the White Paper) is widely reported to include proposals on deferring care payments until after death and a national framework to determine who can access care, but no commitment for funding reform. People with dementia are some of the hardest hit by the current means tested system, which often sees people with dementia pay tens of thousands of pounds for essential care.'
Jeremy Hughes, chief executive of Alzheimer's Society said: "Millions of vulnerable people had been promised radical reform but today they are being massively let down. Every day without a funding decision is another day where people, including those with dementia, face huge costs for often substandard care. If reports are true, this White Paper is not worth the paper it's written on.
"This is an avoidable crisis which is too important to be lost in a political storm. We need urgent discussions with Government about how to fund a fairer, more sustainable care system."
Ahead of the statement on social care, Labour's Shadow Health Secretary Andy Burnham and Shadow Chancellor Ed Balls are urging the Government to use NHS under-spends to help tackle social care.
Andy Burnham MP, Labour's Shadow Health Secretary, said: "Today's proposals are meaningless without the money to make them a reality. George Osborne should get his act together and hand back half the money he has taken from the Health budget.
"The Government is failing to face up to England's care crisis. Older and vulnerable people are seeing support withdrawn and increased charges for care. Councils are in danger of being overwhelmed and the NHS simply won't be able to function if things are left as they are."
Ed Balls MP, Labour's Shadow Chancellor, said: "I heard from local government leaders earlier last month their deep concerns about the future of this vital service, and about the heartbreaking decisions they are being forced to make right now.
"George Osborne's Spending Review, which has seen over £1bn cut from budgets for elderly care, has set social care on a collision course with crisis. The Government must act both to address the urgent crisis we face - and to bring forward long term reforms which they have committed to working with us to deliver.
"George Osborne and Andrew Lansley could and should act."
Commenting ahead of the launch of the White Paper on social care, Sir Merrick Cockell, chairman of the Local Government Association, said: "The Social Care White Paper is the best opportunity government has had in a generation to implement real reform and show it cares about achieving real change, but without funding it will not go far enough. There is an immediate crisis in social care which needs to be urgently addressed now.
"No one would disagree that care should focus on an individual's needs, but attempts to improve the quality of care are meaningless if there is no money for councils to provide these services. Government needs to commit to tackling the current and growing funding crisis in social care, particularly to support the changing demographics of not just a rapidly aging population, but also the needs of people with disabilities.
"We now need to see a concrete timescale setting out when reforms will be made and providing a clear indication of where the funding will come from. The money is there, government just needs to be smarter about using it. The NHS last year made a surplus £1.6 billion in its budget, money that could be better spent now on providing preventative services to help elderly and disabled people live independently at home for longer.
"While the White Paper may offer some of what local government has long been agreed on, the reality is that under the current system there won't be enough money to provide these services to anyone other than the most needy, or those who can afford to pay for all of their own care. This could mean some of the most vulnerable people in society facing further price increases or cuts to services they rely on.
"This issue goes beyond providing care to our ageing and disabled population, hitting at the heart of our ability to deliver future public services. Without an injection of money into the adult care system to meet rising demand in the short term, alongside a major revision of the way it is paid for and delivered in future, we could see some of the most popular services councils provide, such as parks, leisure centres and public toilets, winding down by the end of the decade.
"Failure to act now could impact on every part of society and it would be hugely disappointing that, despite agreement from across local government, public service leaders, charities, care providers and community groups, the Government could miss the opportunity to introduce the real reform of the social care system this country desperately needs.
"Local government is clear about what needs to be done to fix the care system and we are ready to step up and play our part. We call on the Government to do the same and commit to tackling the funding crisis now."