| | | |
| --- | --- | --- |
| Articles 305 out of 544 | Showing 1 records/page | | |
Keep up with the voices of the care sector as its leading figures react to today's Care and Support White Paper publication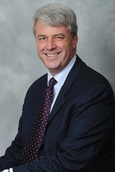 Date of article: 11-Jul-12
Article By: Richard Howard, News Editor
Today's Care and Support White Paper was always going to be the subject of keen debate amongst care professionals, charities and organisations. Can the publication lead to major Government legislation and fulfil its objectives of reforming long-term care provision for an ageing population? According to the experts, the lack of support for a fixed cap is too big a factor to offer praise for a White Paper that might otherwise see through many desired transformations. Here's what some of the experts had to say:
Director of policy at Independent Age, Simon Bottery comments:
"Andrew Lansley today offered fine words but no definite news on funding. Without commitment on the details of social care funding his promise that the white paper and draft social care bill will be the biggest transformation since 1948 is largely hollow.
"Our social care system is in a crisis of quality and funding now. Evidence from the Independent Age Advice Service shows how older people, their families and carers are struggling to get the care they urgently need."
Mr Bottery continues:
"Some big questions remain unanswered: When? How much? And for whom? The major stumbling block to success lies in the lack of Government commitment on a particular funding option and no clear detail as yet on a firm timetable for implementation.
"Older people can't afford to wait another moment longer for the care system to be reformed. A final decision on how such reform will be funded must be guaranteed at the next Comprehensive Spending Review; indeed it is the bedrock upon which all reform must rely.
'Kicking this issue into the political long grass beyond 2014 must not be an option. A firm agreement on funding is crucial for better care and support for older people both now and for future generations.'
Des Kelly OBE, executive director of the National Care Forum (NCF), was also less than satisfied, saying:
"NCF members will be extremely disappointed that we face further uncertainty. People receiving care and support services and their families would be justified in feeling angry and let down."
Imelda Redmond CBE, director of policy and public affairs at Marie Curie Cancer Care, also expressed disappointment:
"We are encouraged to see that the Government is beginning to focus on the social care needs of terminally ill people, as well as their families and loved ones. Extending intermediate care to the terminally ill and supporting the principle of free social care for those at the end of life are steps in the right direction to ensuring that people spend their final months and weeks being supported, comfortable and pain-free.
"However, we are disappointed that the Government has failed to grasp the significance of the issue regarding the wider funding of social care for millions of families. Failure to definitively deal with the future funding of social care has clear implications for people who are in the last days and months of life. It risks leaving too many people without the care they need and leaves families unsupported at a very difficult time."
Dot Gibson, NPC general secretary said:
"The government has been spectacularly slow in getting to grips with the issue of care funding and today we have been told we will have to wait until the end of next year before we get an answer. We've had around 20 reports in the last 14 years which have all showed how the current system is in crisis and needs urgent attention, but the government seems incapable of understanding what urgent means for the 1m older people who are currently struggling with an inadequate care system. Today's White Paper smacks of being is too little, too late."
Hilton Dawson, BASW chief executive, called for action:
"Older people and vulnerable adults have been neglected for far too long, there is consensus that the system requires fundamental change and the government must take this rare opportunity without any political game-playing or further procrastination.
"This is not the time for timidity; we want to see some real leadership to address the funding issues and create a service of which we can all be proud.
"We all have parents and we all hope to be old one day – let's have some public services which are worthy of those who have sacrificed so much for our country in their lives."
Alzheimer's Society chief executive Jeremy Hughes commented:
"Millions of vulnerable people had been promised radical reform but today they are being massively let down. Every day without a funding decision is another day where people, including those with dementia, face huge costs for often substandard care. If reports are true, this White Paper is not worth the paper it's written on.
"This is an avoidable crisis which is too important to be lost in a political storm. We need urgent discussions with Government about how to fund a fairer, more sustainable care system."
While Michelle Mitchell, charity director general of Age UK also expressed a wish for the funding issue to be resolved: "The policy proposals in the White Paper and the legal reforms are important and we warmly welcome them. Together, they have the potential to significantly improve the quality of care available and help create a care system that is fairer and more straightforward for older people and their families.
"But this potential cannot be fully realised until the Government faces up to and resolves the crucial issue of funding. More than a year on from the publication of the Dilnot Commission's report, we are left asking just how strong the Government's commitment is to implementing his two key recommendations: to raise the means-test threshold and to set a cap on costs. The Government's commitment to the Dilnot approach in principle is an important milestone, but without a clear plan for how they intend to deliver on that commitment there are no guarantees the Dilnot recommendations will be put into action soon, or possibly even at all."
Image: Health Secretary Andrew Lansley, courtesy of Conservative Party photostream