| | | |
| --- | --- | --- |
| Articles 310 out of 554 | Showing 1 records/page | | |
Online toolkit to help councils address loneliness in older age launched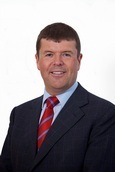 Date of article: 12-Jul-12
Article By: Rachel Baker, News Editor
An online toolkit for local health organisations and councils to address loneliness in older age, has been launched by Minister for Care Services, Paul Burstow at an international research conference on loneliness.
The conference was held by the Campaign to End Loneliness in collaboration with Age UK Oxfordshire to highlight that loneliness should be considered a major health issue.
The UK event was the first of its kind to bring together worldwide experts who have found that loneliness can lead to cardiovascular disease, hypertension, cognitive decline and poor mental health.
Care Services Minister Paul Burstow said: "Too many people in our society, particularly older people, are cut-off and isolated. We need to do more as a society to recognise those at risk of loneliness and isolation and help them to stay connected.
"Loneliness can have a significant impact on people's health. Yet, unlike risks such as alcohol and obesity, it is still out of sight.
"Relationships can help keep us well, and we can all play a part in tackling loneliness. That is why we have funded work on a toolkit for Health and Wellbeing Boards to support local councils and the NHS to take action to address the issue of loneliness in their area."
This toolkit urges local health organisations and councils to make tackling loneliness an equivalent public health priority to giving up smoking and reducing obesity. It helps to identify those at risk of loneliness, gives advice on how to tackle the growing problem and has been created by the Campaign to End Loneliness and funded by the Department of Health.
The loneliness and isolation toolkit for health and wellbeing boards will enable boards to:
• identify those at risk of loneliness
• prioritise the hardest to reach
• involve older people in their priority-setting
• take action to tackle this public health problem
Loneliness in older age is increasingly being recognised by councils and commissioners across the country as an important issue in their communities.
Research on loneliness has shown:
• Loneliness is as bad for health as smoking
• It is also associated with poor mental, physical and emotional health, including increased rates of cardiovascular disease, hypertension, cognitive decline and dementia
• Socially isolated and lonely adults are more likely to undergo early admission into residential or nursing care
• Those who are lonely are at higher risk of the onset of disability and those who are deafblind are at considerable risk of loneliness
• About 20 per cent of the older population is lonely sometimes and another 8 to 10 per cent is intensely lonely
• 17 per cent of older people are in contact with family, friends and neighbours less than once a week, and 11 per cent are in contact less than once a month
• Over half (51 per cent) of all people aged 75 and over live alone
• Half of all older people (over 5 million) say the television is their main company
• 9 per cent say they feel cut off from society
Dr Shikha Pitalia, a GP from St Helens, Merseyside said: "Loneliness is a distressing consequence and a poignant reflection on today's lifestyles. Patients of all ages, but particularly the elderly, face the far-reaching corollary of the powerful impact loneliness has on their health and wellbeing.
"GPs regularly observe the adverse effects loneliness has on the control of many long-term conditions. Far too often patients end up on multiple medications or in hospital as emergency admissions because their isolation makes it difficult for them to cope with their illness. Depression and lack of physical activity are significant contributing factors to these unacceptable outcomes.
"Health and wellbeing boards in partnership with emerging CCGs should embrace the unique opportunity to innovate and co-design pathways which successfully address these very important issues related to loneliness."
More information about the loneliness toolkit for health and wellbeing boards can be found at: www.campaigntoendloneliness.org.uk/toolkit
Image: Care Services Minister, Paul Burstow; courtesy of Liberal Democrats' photostream