| | | |
| --- | --- | --- |
| Articles 307 out of 548 | Showing 1 records/page | | |
Online dementia clinic supported by leading dementia charities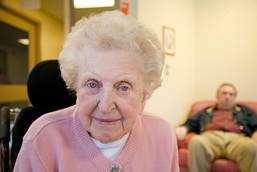 Date of article: 12-Jul-12
Article By: Rachel Baker, News Editor
An online dementia clinic is taking place from Wednesday 18th July to Wednesday 24th July, giving the opportunity for anyone worried about dementia to have their personal medical questions answered by a team of expert clinicians.
NHS Choices, (the UK's biggest health website) and talkhealth, (a web-based patient support service for people living with chronic conditions) have joined forces to present the clinic.
Supported by Dementia UK and Alzheimer's Society, experts including Ian Weatherhead, a lead dementia nurse, Dr Dan Nightingale, a consultant in dementia, learning disabilities and psychotherapy and Lindsey Skelt, an occupational therapist will be online throughout the week to answer people's questions. The clinic will be hosted on all talkhealth sites.
Louise Lakey, Policy Manager at Alzheimer's Society said: "Currently only 43 per cent of people living with dementia receive a diagnosis. Diagnosis enables people with dementia to get support and access to treatments that help them live well with the condition. It's crucial we ensure more people are receiving a diagnosis. We know that many people delay going to see their GP when they're worried about their own or a loved one's memory. So, we're delighted to be supporting this initiative, which is a valuable means of encouraging people to seek help and have their questions answered."
The online clinic will run from Wednesday 18th July to Wednesday 24th July and can be viewed at www.talkhealthpartnership.com/forum