| | | |
| --- | --- | --- |
| Articles 293 out of 545 | Showing 1 records/page | | |
Department of Health welcoming comment on draft Care and Support Bill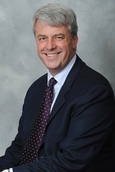 Date of article: 18-Jul-12
Article By: Richard Howard, News Editor
The care sector has until 19 October to comment on the Coalition's draft Care and Support Bill, published alongside the Care and Support White Paper last week, after the Department of Health yesterday launched a new website tool for online contributions.
The first time the Department has offered this method, a press release on the new site says that: "Your comments will feed directly into the process of parliamentary scrutiny. They will be used to assist and challenge the government in considering how to improve the proposals in the draft Bill."
Care industry leaders, professionals and service users have the option to comment on a particular part or clause of the Bill, or else through answering questions set by topic; key topics include the role of local authorities, individual rights to care and support, grouping carers, the well-being principle and care and support planning, and the portability of care.
The Care and Support Bill is designed to achieve a more concise legal framework for social care, in support of the on-going care reforms set out in the White Paper. See Rachel Baker's article here for the key recommendations of the Bill: www.carehome.co.uk/news/article.cfm/id/1557481/draft-care-and-support-bill-puts-people-at-the-centre-of-their-own-care while an analysis of the White Paper itself can be viewed here: www.carehome.co.uk/news/article.cfm/id/1557488/assessing-the-care-and-support-white-paper-is-care-reform-being-thwarted-by-the-treasury
Visit the following url if you have an opinion/argument you think the Government should consider: http://careandsupportbill.dh.gov.uk/home/about/
Image: Health Secretary Andrew Lansley, courtesy of Conservative Party photostream