| | | |
| --- | --- | --- |
| Articles 292 out of 546 | Showing 1 records/page | | |
Older People in the Media Awards 2012 open for nominations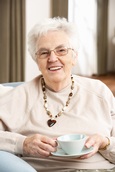 Date of article: 19-Jul-12
Article By: Richard Howard, News Editor
Care provider Barchester Healthcare and advice charity Independent Age have come together to create the Older People in the Media Awards, looking to recognise positive reporting of older people's issues in the media, the best portrayals in film and TV drama, and high quality photojournalism.
The awards will be known as 'the Roses', having been inspired by Rose Hacker who became a journalist at the age of 100 for the Camden New Journal.
Chief executive of Independent Age, Janet Morrison, spoke of the need to bring older people's issues more firmly into the public consciousness:
"We are thrilled to be able to celebrate the contribution older people make to the media. More broadly, we hope the Roses will encourage wider public debate about older people in society and the issues affecting them. This is our way of recognising and thanking those who have worked so hard to promote older people in a positive light, and to help bring some very serious issues to the forefront of public awareness."
Now open for nominations, contenders must first have appeared in the media after 1 September 2011.
An awards ceremony will be held in central London on 8 November, when Roses will be presented for the following categories:
1. Best factual newspaper or magazine article about older people's issues
2. Best factual radio programme about older people's issues
3. Best factual TV programme about older people's issues
4. Best factual new media/social media content about older people's issues
5. Best coverage of issues around dementia and/or social care (Barchester special award)
6. Best provision of advice and information through the media to older people (Independent Age special award)
7. Best older person's character in a film, TV or radio drama (Gransnet special award, voted on by the readers of Gransnet)
8. Best use of photography to illustrate older people's issues
9. 'The Thorn Award': worst example of stereotyping, factual error or misleading information in the coverage of older people's issues
10. Overall award winner, The 'Rose Hacker Award': best overall contribution to the debate on older people's issues
Founder and chief executive of Barchester Healthcare, Mike Parsons, comments: "Recognising and celebrating the journalists engaging with older people's opinions and reflecting them without bias is what The Roses Awards are all about and Barchester is proud to be a part of this message."