| | | |
| --- | --- | --- |
| Articles 288 out of 544 | Showing 1 records/page | | |
Towergate Patrick appointed as preferred insurance provider for leading homecare body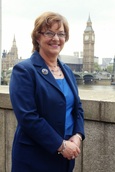 Date of article: 19-Jul-12
Article By: Sue Learner, News Editor
Towergate Patrick has been appointed as the preferred insurance provider for the United Kingdom Homecare Association Ltd.
Towergate has replaced Bluefin as United Kingdom Homecare Association Ltd (UKHCA's) preferred insurance provider.
Sue Lee, Towergate Patrick managing director, said: "We are delighted to be partnering with the UKHCA on behalf of their members. This is a great opportunity for us to provide businesses with an exclusive product and service offering and, by working closely together, to really understand and respond quickly to the ever-changing needs of this growing industry.
"As part of the Towergate Group we also commit to UKHCA, its members and their staff, to give them access to a wide range of services and provide business and personal products, to give choice, security and great customer service from a partner who really understands their needs."
Bridget Warr, UKHCA chief executive, added: "We are excited to be using Towergate Patrick as our preferred insurance provider. Finding the right insurance provider who is able to understand our members business and their needs is vital. We conducted a highly rigorous selection process, during which Towergate Patrick demonstrated real understanding of the specific needs of homecare providers and a commitment to the highest levels of customer service."
As part of the agreement, Towergate Patrick has designed a homecare concept enhanced policy exclusively for UKHCA members. This is available for both small and large organisations, as well as new ventures.
For more information on the partnership please visit the UKHCA website.
Towergate Underwriting is part of Towergate Insurance, one of the UK's leading providers of specialist insurance products.
Image: Bridget Warr, UKHCA chief executive