| | | |
| --- | --- | --- |
| Articles 288 out of 547 | Showing 1 records/page | | |
Zurich Community Trust chooses Alzheimer's Society to be new national charity partner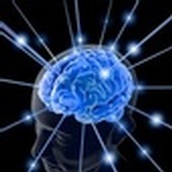 Date of article: 24-Jul-12
Article By: Sue Learner, News Editor
Zurich Community Trust, the charitable arm of Zurich, has chosen Alzheimer's Society to be a national charity partner.
The new three year partnership will start in September.
Over 1,700 Zurich employees across the UK took part in a poll of charities who work to support older people, with Alzheimer's Society emerging the clear favourite.
The award of £50,000 a year for the next three years will fund up to 200 'Singing for the Brain' sessions, designed around the principles of music therapy and singing, for 120 people living with dementia and their carers.
Zurich Community Trust, which is funded by Zurich and donations from its employees, is making the grant.
Jeremy Hughes, chief executive of Alzheimer's Society, said: "We are delighted that Zurich staff have voted so overwhelmingly to support our work. People living with dementia and their carers frequently tell us that Singing for the Brain sessions are the highlight of their week. We look forward to working with Zurich's Community Trust and are extremely grateful for the company's long-term commitment."
Steve Grimmett, of the Zurich Community Trust, said: "Dementia among older people is obviously an issue which resonates with Zurich employees and we will work closely with our new partner to provide meaningful volunteering opportunities which go well beyond the funding element of the partnership."
The grant will also fund an evaluation project of the 'Singing for the Brain' service to ensure the needs of marginalised communities, such as those in more disadvantaged areas, are considered as the service develops.
'Singing for the Brain' uses singing to bring people living with dementia, their carers and volunteers together in a friendly and stimulating social environment. Alzheimer's Society has found that music is an extremely effective form of therapy for those living with dementia, enhancing well-being and confidence.