| | | |
| --- | --- | --- |
| Articles 280 out of 544 | Showing 1 records/page | | |
Complaints about home care and care homes rise by 22 per cent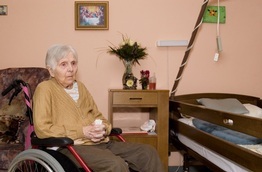 Date of article: 01-Aug-12
Article By: Sue Learner, News Editor
Complaints about home care and care homes have risen by 22 per cent, according to a report by the Local Government Ombudsman.
The Local Government Ombudsman's investigative teams looked at more than 1,000 adult social care complaints in 2011/12 – an increase of 22 per cent over the previous year.
For home care, the most common complaints were about carers making short calls, being late or failing to attend when scheduled, too many changes in carers and disputes about the proper role of carers.
People also complained about staff attitudes and levels of skill – especially where the client has special needs, inadequate records, handovers between staff, inaccuracy in billing and delayed invoicing.
The most common complaints about care homes were about the attitudes of care staff, the lack of skill in handling dementia care, failure to meet health needs and not responding very quickly to call bells.
Dr Jane Martin, ombudsman and chair of the LGO, said: "The LGO has an important part to play in providing information from complaints to support informed choice of services and to bring about improvements. Our work with adult social care providers puts us in a good position to resolve disputes with providers and seek redress for citizens who pay for their own services."
Since October 2010, the Ombudsman's jurisdiction has been extended so that the LGO can now look at complaints about private providers of social care services as well as councils.