| | | |
| --- | --- | --- |
| Articles 272 out of 544 | Showing 1 records/page | | |
Families of disabled adults secure judicial review in campaign to keep day centres open
Date of article: 10-Aug-12
Article By: Sue Learner, News Editor
The families of disabled adults, who took legal action to stop the closure of three day care centres, have secured the right to a Judicial Review.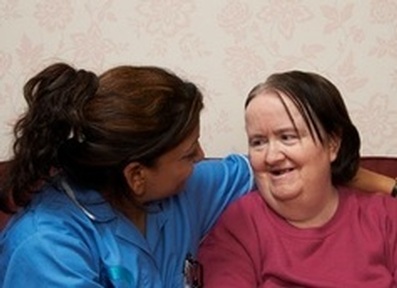 The families are campaigning against funding cuts which will not only affect themselves but other users of the Woodside Day Centre, the Phoenix Day Centre and the Parkview Day Centre, run by Hillingdon Council in London.
The council plans to replace them with a smaller day care centre at Queens Walk. None of the current users of the services are sure if they will get a place in the new centre.
The High Court gave permission for a Judicial Review after lawyers argued consultations by Hillingdon Council were 'unlawful'.
Public law experts at Irwin Mitchell were successful at an oral hearing at the High Court as they sought permission to bring a Judicial Review to stop Hillingdon Council's proposed closure of the day care centres. The families and their lawyers claim the council's consultation on the cuts was unlawful and did not provide enough information to the public, families, local campaigners or the council's cabinet decision makers and that the council was in breach of its obligations to disabled people under the Equality Act 2010.
His Honour Judge Birtles QC accepted that the actions of the council were at least 'arguably' unlawful and ordered that the matter progress to a full Judicial Review hearing as soon as possible.
Alex Rook, a specialist in representing people fighting against cuts to public services at Irwin Mitchell, called it "great news" and said: "Our clients once again invite Hillingdon to reconsider this decision, which the families consider will have a devastating impact upon them and their loved ones. If Hillingdon refuses to do so, they will now have their case heard in a full Judicial Review hearing where we will seek to reverse the decision by the council to cut the funding for these three day care centres.
"The families consider that the plans to close these centres will have a massive impact on them and their disabled children, drastically cutting the number of places that are available and reducing them to one centre to cover the whole of Hillingdon.
"None of the people who currently use the services know if they will be able to get a place at the proposed new site. Many of the disabled adults affected are extremely vulnerable people who demonstrate challenging behaviours when a change occurs in their routine, including self harming.
"Our clients consider that the consultations on the closures were inadequate in order to allow them to contribute in an informed way. The information provided to the centre users was missing several key details about what it meant for them and what alternative services might be available, and our clients remain in the dark about how the changes will actually affect them. At the time of the consultation Hillingdon denied that this was all about saving money, but they do now say that there will be financial savings from the proposals that need to be realised. If that is the case, our clients and other consultees should have been made aware of this from the start."
"There was strong opposition to these cuts from many local people who use the services but their views, we believe, were not correctly sought or captured. These are the very people who should have been helping to make the decision, and our clients are unanimously of the opinion that the consultation was little more than a tick box exercise."
Irwin Mitchell's public law specialists are representing 47-year-old Paula Leonard who has Down's syndrome. She has attended Woodside Day Care Centre for five days a week for the past 15 years. She needs help and supervision with all aspects of her daily life including in relation to her personal care.
Paula rarely speaks and communicates mainly through her own sign language and by showing people what she wants. Because of this she needs stability in her care to achieve the best possible result.
Paula's mother, June Leonard, said at the launch of legal proceedings: "There are going to be fewer places now in the council's plans and we still do not know if we will be offered a place or how Paula will get there.
"We've been using the Woodside centre for 15 years but I still don't know if we will be able to go to use the new centre or not. The way the whole process was carried out was just shocking and we don't know why or how these decisions were made because they clearly haven't been listening to the people who use the centres. The council originally stated that this is not about saving money, but we simply don't believe that to be true.
"We've tried to find a way to challenge the decision without legal action but have been left with no option but to instruct solicitors after Hillingdon Council said they would not review the decision themselves."
Claudine Schopfer, whose daughter Melanie, aged 45, has also attended Woodside for the last 15 years, is equally distressed by the Council's decision. Melanie suffers from cerebral palsy and epilepsy, has significant care needs and requires 24 hour support in relation to her personal care.
Ms Schopfer said: "I am very worried about how Melanie will react to losing friends, some of whom she has been with for the last 40 years. That is a long period of time to take into consideration, and I honestly think it will be devastating for her."
Another disabled adult has been using the Parkview Day Care Centre five days a week for 25 years and has built up a level of trust with the staff there which has seen a significant deterioration in her self-harming behaviour. Her family say they are very worried about how she might react to the changes which, even if they did get a place, would mean long journeys to the new day centre and upheaval of more than two decades of developing a care routine to suit her needs.
Her mother is in her 70s and relies heavily on the day care centre to provide care to her daughter during the week in order to provide her with respite care. Her daughter is unable to verbally communicate, is partially blind, doubly incontinent and needs 24 hour support to help with her personal care.
In a joint statement, the three parents added: "We are delighted that the Judge has agreed that our case should be heard in full and that the three day centres must stay open for now at least. We again invite Hillingdon to properly consult with us and all parent/carers about whether this is in the interests of family members, and to be honest with us if in fact the reason for the closures is to save money. Ultimately, if Hillingdon will not come back to the table then our case will be heard in full at a Judicial Review hearing.
"We feel that there are too many unanswered questions relating to the closure of the day care centres and we are very worried about the impact it would have not just on our family but also the others who we speak to who use the centres regularly."
The case is being supported by Mencap, the UK's leading charity for people with a learning disability, who filed a statement in support of the application.
Mark Goldring, chief executive of the learning disability charity Mencap, said:"We are hearing from people with a learning disability across the country who have experienced the closure of a day service, and do not feel that they have been involved, or even considered, in the decision.
"We are very pleased that the claimants in this case will get their day in court. It is a legal imperative that Hillingdon Council, and all local authorities, consult properly with all service users and families before making any changes to day services. If services are closed, good quality alternatives need to be provided so that those needing support are not left vulnerable and isolated, and families are not left to pick up the pieces."