| | | |
| --- | --- | --- |
| Articles 270 out of 544 | Showing 1 records/page | | |
New director of fundraising at Alzheimer's Society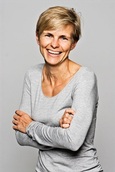 Date of article: 14-Aug-12
Article By: Rachel Baker, News Editor
Alzheimer's Society has announced its new director of fundraising is Liz Monks who will take up the post on Monday 10 September.
Liz has worked in the not-for-profit sector for 16 years and is leaving her role as director of supporter relations and fundraising at Breast Cancer Campaign. She has previously held senior positions at Action for Children, Shelter and RNID.
Commenting on her new role, Liz said: "I am thrilled to be joining Alzheimer's Society at such an important time for the charity, and for people with dementia. I look forward to leading what is one of the best fundraising teams in the sector, and building on their success.
Having worked in the breast cancer field for the last three and a half years and seen the incredible work Jeremy Hughes did to make Breakthrough Breast Cancer the charity it is, I particularly look forward to working with him as my CEO and with the rest of the strategic leadership team."
Jeremy Hughes, chief executive at Alzheimer's Society, said: "We are delighted that Liz is joining the Society. She is bringing a wealth of fundraising and leadership expertise that will be put to good use as we continue our success of recent years. With experience in both the not-for-profit and business sectors, Liz will be a real asset to the charity as we continue the fight against dementia."
Image: Liz Monks, new director of fundraising at Alzheimer's Society