| | | |
| --- | --- | --- |
| Articles 270 out of 548 | Showing 1 records/page | | |
West Sussex councillors want to see Ageing with Confidence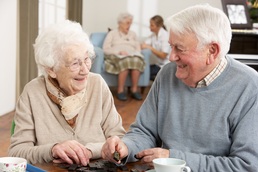 Date of article: 16-Aug-12
Article By: Richard Howard, News Editor
West Sussex County Council were delighted to find out that research gathered by the Office of National Statistics shows the county is rated the best in the country in which to grow old, although leader Louise Goldsmith believes there is still much work to be done to prepare communities for an ageing population.
Ms Goldsmith says: "The national well-being report from the Office for National Statistics shows what people living in West Sussex already know – that it is one of the nicest counties to live in.
"But we can't afford to rest on our laurels and if people are to continue enjoying a high standard of well-being we must put in place the levers that will allow people to continue to live a healthy lifestyle."
Key to the council's direction in looking to safeguard the well-being of older people, despite fewer resources due to Government cuts, is the implementation of the 'Age with Confidence' initiative.
Formed with the vision of enabling older people with care needs to remain active in their communities, Age with Confidence aims to reduce the reliance of the individual on public services, to support early diagnosis, to raise awareness of conditions like dementia, and to deliver personalised services and budgets to anyone needing help.
The Age with Confidence initiative was put together with the help of a county survey on ageing, which found that the loss of mental ability when getting older was what worried people the most, while the possibility of social isolation and difficulty in accessing services were also recorded as chief concerns.