| | | |
| --- | --- | --- |
| Articles 222 out of 552 | Showing 1 records/page | | |
Home care staff commended for saving a man's life in Blackpool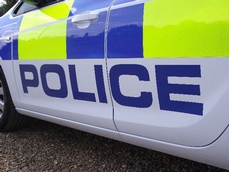 Date of article: 12-Oct-12
Article By: Rachel Baker, News Editor
Blood on the floor at an extra care scheme in Blackpool led to two home care staff using their investigation skills and saving a man's life.
Sophie Kirby and Georgie Stagg, employees with home care company Sevacare, spotted the blood at the entrance to the Elk View Extra Care Scheme in Blackpool.
Concerned, they traced the blood to a nearby house where the resident regularly plays bingo at the scheme.
They were unable to get an answer from the property and requested an ambulance but after being told it would take some time to arrive, they contacted the police.
Officers broke into the property and found the man unconscious. He was rushed to hospital and found to be suffering from a burst ulcer in his leg and gangrene.
Medics told quick thinking Sophie and Georgie that the man almost certainly would not have survived if they hadn't acted so swiftly.
Sevacare chief executive Roger Booker said: "We are really proud of the way Sophie and Georgie reacted. They showed tremendous care and dedication in solving this mystery and in helping this man.
"There is little doubt that if they hadn't been so conscientious the man would probably not have survived and they are to be commended. I would like to think that this is typical of the commitment and dedication of all the Sevacare team."