| | | |
| --- | --- | --- |
| Articles 205 out of 552 | Showing 1 records/page | | |
Most social care services performing well, according to benchmark review
Date of article: 23-Oct-12
Article By: Richard Howard, New Editor
The majority of local councils and social services deserve praise for their approach towards the safeguarding of older and vulnerable people throughout the pressures of austerity, according to a review conducted by a combination of leading agencies from the sector.
The Towards Excellence in Adult Social Care (TEASC) body estimates that 63 per cent of service users are satisfied with the care they receive, while also finding that many local authorities have been successful in implementing 'personalisation', as well as reducing the numbers of individuals causing hospital bed-blocking because of care funding delays.
Chair of the TEASC, Peter Hay, congratulated those behind the review, saying: "This survey is an important benchmarking tool, designed to show as closely as we possibly can how well our adult social services are performing now. It is an important move away from previous models of inspection towards a transparent one based on the sector itself becoming responsible for its own improvement.
"The objective is a crucial part of a brand new series of initiatives designed to help the social care sector show transparently how well it is performing, and how much it has improved year on year. This same process will be conducted in future to help local authorities better understand where their social care strengths and weaknesses lie."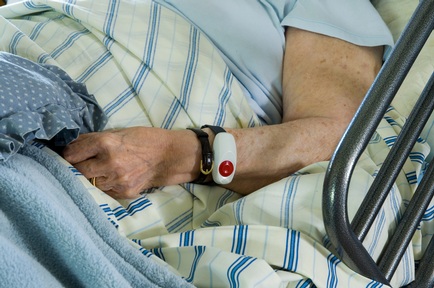 Despite many positive findings from this attempt to achieve better transparency, Mr Hay also acknowledges that social services are showing the scars of a tough few years and that the statistics gathered do not, so far, offer a complete picture of the sector's performance: "Where we are starting from in respect to home care services, services for carers and other traditional services does reflect to some extent the hard hits that local authorities and social care have taken over the past two years and more.
"In some areas, sound preventative services might have contributed to the reduction in demand, and more people might have been redirected to voluntary agencies and so may not be counted in our statistics. We still have some way to go, but have made a promising start: this first analysis of the state of social care will – like our adults social care services – improve over time."
The key challenges that social services have encountered in safeguarding quality through austerity include coping with a rising level of demand, supporting the roll-out of personalisation, the preventing abuse and neglect occurring, improving information and advice so that services reach all who need them, and incorporating innovative technology in the process.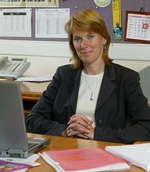 Co-chairs Sue Bott and Bill Davidson, of Think Local Act Personal (TLAP), comment: "Think Local Act Personal sees this transparent sharing of information collected on adult social care as an important development that allows benchmarking and the useful identification of strengths to be built on and weaknesses to be worked on.
"We are of course pleased to see developments with personalisation but would urge councils to act to address continuing challenges and, in particular, to make sure they are focusing on results for people as well as numbers."
Together with ADASS and TLAP, the TEASC board also includes England's regulator the Care Quality Commission (CQC), the Department of Health, the Local Government Association (LGA), the Social Care Institute for Excellence (SCIE), and the Society of Local Authority Chief Executives and Senior Managers (SOLACE).
ADASS president Sarah Pickup (pictured) spoke of the body's on-going commitment, saying: "This is an important benchmark which will contribute immensely to our understanding of our sector, and of the extent to which we are able to bring improvements in the coming years even in austere times. Other factors which we shall need to look at over time will include the pay and conditions of care staff, the growing pressures on providers, recruitment problems and the availability of the kinds of services that are needed."