NICE Fellowships and NICE Scholarships open for applications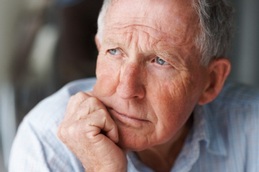 19-Sep-12
Article By:
Rachel Baker, News Editor
Fellowships and Scholarships provided by the National Institute for Health and Clinical Excellence (NICE) are now open for applications from health and social care professionals for the fourth year.
This is a unique opportunity to learn all about and be involved in the operation of NICE, network with likeminded advocates of evidence-based practice and promote NICE's guidance and other products to peers and colleagues.
As well as helping NICE shape its guidance, being appointed a Fellow or Scholar can support an individual's professional development.
The three-year Fellowships are awarded to senior decision-makers across the NHS and social care, such as trust, social care, clinical and service directors, and consultants (both medical and non medical, e.g. consultant allied health professionals.
Scholarships are more project-based and run for twelve months. They are suitable for qualified health or social care professionals (e.g. registrars, managers and senior allied health professionals) to apply for.
The new appointments will commence in April 2013 and Dr Gillian Leng, deputy chief executive of NICE said: "Becoming a NICE Fellow or Scholar can offer invaluable opportunities for exceptional individuals to better understand how NICE works and the services we provide.
"As the health and social care sectors develop new ways of working, a connection with NICE and the advice of an established network of experts across evidence-based practice could be an exciting prospect for both individuals and their employers.
"These positions will also contribute to an individual's professional development. This can be through one-to-one support from a dedicated mentor on a Scholarship project, or by being able to impart professional expertise to shape our guidance initiatives or participating in high-level discussions through our Fellowships.
"We welcome applications across all NHS and social care professions." NICE will award ten Fellowships and ten Scholarships on 1 April 2013. The positions are not paid, but NICE will meet all reasonable expenses (e.g. travel and accommodation) whilst undertaking activities.
Completed applications must be submitted to NICE by 5pm on Friday 9 November 2012.
Interested health and social care professionals can apply online at: http://www.nice.org.uk/