Neuroscientist encourages baby boomers not to retire
Date Published:
19 Sep 2012 @ 00:00 AM
Article By:
Richard Howard, News Editor
An expert in the psychology of ageing and the management of the maturing workforce, cognitive neuroscientist Dr Lynda Shaw believes that more adults looking at retirement should reconsider their options if they want to protect their long-term health, saying:
"Depression is enormously on the increase and so is stress and anxiety coming from loneliness, isolation and lack of self-worth post leaving employment. Many retirees I have talked with have said they don't know how to fill their day and feel older since quitting work.
"You can actually age more healthily by staying in work as long as your work is fulfilling and not drudgery. We know staying sharp on the job can help you stay mentally fit and healthy. Those who retire earlier often become sedentary sooner and develop health issues. Physical work though of course is another matter altogether.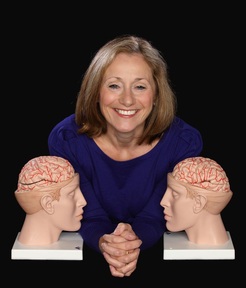 "Furthermore we all know that job loss for any age group can have a detrimental effect on physical, mental and emotional health. This not only includes the health of the individual, but also affects the wellbeing of their families and loved ones."
Drawing upon research from leading workforce theorists DeFrank and Ivancevich; and McLoyd, Dr Shaw believes that not only do individuals feel healthier continuing with their profession, but that employers gain the benefit of their knowledge and experience, including in the mentoring of younger adults.
"The trend that 70 is the new 50 in the workforce (as well as in lifestyle and health) has risen because of patterns that older workers seem to have stronger writing, grammar and spelling skills in English, and have a stronger professionalism/work ethic. We have this wonderful bank of talent in the older generation, why are we throwing it away in business? Let's look at what is right with the ageing population and be grateful that we have longevity, rather than look at what is wrong! Companies need to embrace the work ethic and knowledge of the over 60s.
"In business there is a genuine problem with the loss of older boomer workers but only a small percentage of organisations are addressing the issue and implementing specific policies and management practices in anticipation of this potential 'talent' loss."
A spokesperson from Retirement UK stressed the need for a versatile outlook on retirement, however: "Whilst personal circumstances such as finance and health are factors that should always determine our retirement options, the decision to retire can bring great rewards and enrich our later years. Opportunities to travel, spend quality time with family or pursue new hobbies are all benefits that just aren't always possible if we opt to go on working past retirement age. Sure, we agree that mental stimulus is required for a happy and fulfilled life, but this doesn't need to come from the 9–5."
Learn more about Retirement UK at: www.retirement.org.uk/