The 2012 Olympics closing ceremony proved to be an occasion of great enthusiasm and celebration for many reasons but, notably, no applause sounded louder or more powerfully about the Olympic Stadium than when international committee president, Jacques Rogge, said "we are all grateful to the thousands of dedicated volunteers who are being so generous with their time, their energy and their welcoming smiles".
Volunteers had played a massive part in making the Games a success, but it's not only for one-off events like the Olympics that the UK needs a powerful volunteer force, as recognised by the Prime Minister's own 'Big Society' vision, in which volunteering is outlined as a key ingredient to society harnessing "the social energy that exists in the UK to help build a better, healthier society", particularly in terms of its impact on social care needs.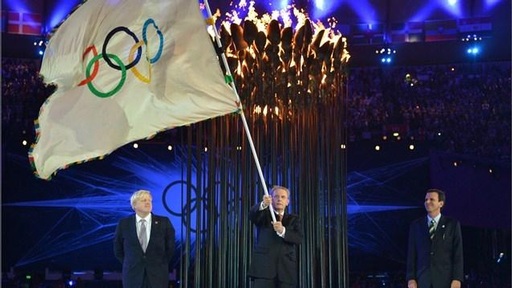 This time last year the Department of Health set out its 'strategic vision' for getting more people involved in volunteering, which advocated "a deeper understanding, genuine appreciation and awareness of volunteering and its benefits across all of health, public health and social care".
Such a vision is only made possible with the help of those charities and organisations who work to connect those willing to volunteer with some of our communities' most vulnerable individuals. Alongside home care services that work to commission, there are many that rely on the volunteer sector to help safeguard older and vulnerable people.
Claire Pelham, chief executive of Leonard Cheshire Disability (LDC), the UK's largest voluntary sector provider of services to disabled people, explains why she was pleased to learn of the new strategy, saying: "We are delighted with the Government's new vision for volunteering in health and social care.
"I started my work with Leonard Cheshire Disability as a student volunteer at a residential home in Yorkshire and it was an amazing experience I have never forgotten. The contribution volunteers make in their work with us and throughout society is immeasurable.
"Volunteers have a vital role to play in the delivery of flexible, person-centred social care services and the publication of the new vision and associated Volunteering Fund will stimulate further innovation in the provision of 'volunteer-powered' support to disabled people and others.
"We back the Government's new strategy and look forward to playing our part in the development of new opportunities for volunteers to support these vital sectors of our society."
Senior HR business partner at one such care provider, Sara Johnson of Community Integrated Care (CIC) was also among those in the sector to welcome this fresh approach, saying: "We are pleased to see that this fundamental ambition of offering a valuable life experience to volunteers is also a key priority in the Governments' new volunteering strategy."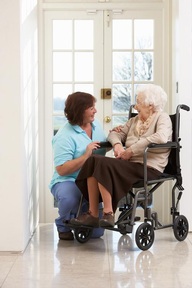 Operating at 17 home care branches, CIC launched its first ever formal volunteer scheme as a national social care charity in 2010. 'Experience – The CIC Volunteer Programme' proved an instant success in encouraging more individuals to volunteer and help adults with care needs, with CIC reporting that contributions continue to grow two years on.
Senior HR business partner, Sara Johnson, comments, "We called our volunteering programme 'Experience' because we firmly believe that volunteering should offer a life enhancing experience to both the people we support and to our volunteers. This vision is at the core of Community Integrated Care's volunteering strategy, which is why the motto of our programme is 'Experience - Get It, Give It, Live It'".
Exploring the driving factors of the CIC's new strategy, Ms Johnson explains, "CIC has always been lucky enough to enjoy the support of many wonderful volunteers, who each in their own unique way make a huge contribution to our charity, but in recent years we felt that a more structured approach to volunteering was needed. Yes, we wanted to bring more volunteers on board, but more than this, we wanted to make sure that we were giving our volunteers the best possible experience too."
Being willing to volunteer is only one side of things however, as Ms Johnson explains, making the most of each volunteer's talents and abilities is just as important: "We spend a lot of time with potential volunteers, finding out what skills they can offer and making sure that we match the right people to the right roles; it's vital that our volunteers get something as valuable from us, as we do from them. To me, that is the key to any successful volunteer programme."
Faced with an ageing population, a national drive is under way amongst volunteering charities and organisations to make volunteering simpler, for example with Volunteering England's campaign to 'Free volunteering from red tape', which also highlights many common myths attached to the sector, such as that only UK citizens can volunteer, or that state benefits and CRB checks are massive hurdles in the way of individuals making a contribution.
While Volunteering Now, in Northern Ireland, have launched a programme called 'Unlocking Potential', which is aimed at helping adults over fifty years old become more involved, helping individuals from the 'baby boomers' generation fight against the stereotype of being a burden on society by making their own contribution to the lives of older people.
As a way of supporting this initiative, the charity's 'Belfast Befriending Network' was formed, serving as a guide and signpost to organisations looking to impact on isolation and loneliness amongst older people. Lord Mayor Alderman Gavin Robinson spoke at the launch of the service on its importance to communities, saying:
"Befriending Services are becoming increasingly important in our society as a means of supporting older people and those who are left feeling lonely due to any number of reasons.
"This can often be a delicate matter with some people preferring to be alone so it is vital that the service is provided without force and with the best interests of the individuals at heart."
Community projects manager, Frank Johnson, said of Volunteer Now's commitments to its workforce: ""Volunteers are at the heart of these vital community services and gain as much from their visits as the person being befriended. Volunteers are provided with a comprehensive range of support including induction and on-going training, one to one support and advice, reimbursement of travel expenses and opportunities to socialise with other volunteers and make new friends. A number of our befrienders are older volunteers themselves who want to remain active and engaged with their communities post retirement."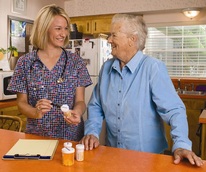 The British Red Cross has also added its support to fresh volunteering sector initiatives, with chief executive Sir Nicholas Young looking to highlight the responsibility the charity has to people in the UK as well as overseas, saying:
"People often associate us with providing aid in disaster-struck countries. But it is not only communities overseas that need Red Cross support. Last year we helped more than a million people in crisis in the UK.
"We expect the number of people in need of our services to rise further, yet almost 90 per cent of the public don't even realise we have so much local support on offer that can ease the burden . "From our emergency teams who help when a community is hit by flooding or a fire, to our health and social care services for the elderly and vulnerable – we step in to help people who need it most."
Social care providers who rely on volunteers do rely on individuals with expertise, but also depend on contributions from people with no care experience, especially where there is risk of isolation from the rest of society. Wide-scale volunteering can produce a massive impact, even from those who spend some time out of their day speaking with older people, or making cups of tea, while volunteers able to offer transport can help people to get out and about. Volunteering is also a great way for younger people to find out if they might like to pursue a career in the social care sector – a sector that is likely to expand for several decades – while fundraising efforts are another valued contribution.
Olympic Flag image courtesy of London 2012