Ministers are said to be considering putting a £75,000 cap on care bills for the elderly, over twice the amount suggested by economist Andrew Dilnot in his report.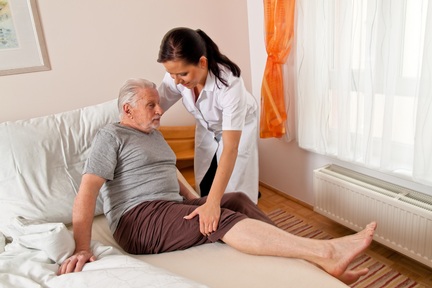 The Dilnot Commission's report which came out last year, recommended introducing a £35,000 cap on the amount people should pay towards the cost of their care when they have reached retirement.
But the plan was ditched after minister realised the scheme could cost over £2bn.
Currently anyone who has assets over £23,250, which includes the value of their home, has to pay for their own care.
Under the cap scheme, pensioners would be expected to take out insurance to cover their personal liability for the first £75,000 of their care.
Anna Passingham, 's policy and research manager said: "Despite the Secretary of State, Jeremy Hunt MP, asserting during party conference season that he was committed to implementing the cap on care costs proposed by Dilnot, we have had concerns over the lack of clarity about the possible timescale for reform. While his Care Minister, Norman Lamb, has talked of confirmation within 'months', Hunt has been more reluctant stating only 'when we were able'.
However she added: "Any delay in implementation of Dilnot will make this situation even worse.
"This cap together with options for a voluntary insurance scheme will provide some form of safety net to protect older people from the catastrophic costs of care but - if set at £75,000 - will be less costly to introduce but will not be spread wide enough to cover all those who will be vulnerable to high care bills. A voluntary insurance model may also prove difficult to encourage a significant number of people to sign up.
"But discussions about where the scale should be set mustn't delay action from government. It has a historical opportunity to ensure that a cap on care is set for the first time and to influence wider public understanding about the significance of saving for their future social care needs."