Home care providers need to say "no" if they are asked to provide care at a rate that is not sustainable for their business, according to Trevor Brocklebank, chief executive of Home Instead Senior Care.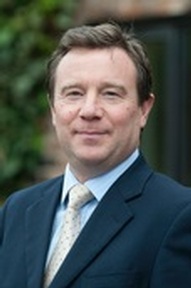 However fighting these cuts are futile as "care providers can't hold back the tide, we need to adapt to survive."
All over the country, home care providers are seeing their fee rates cut as local authorities operating on reduced budgets try to save money.
It is tough for home care providers in this situation but Mr Brocklebank says: "If companies take on work at unsustainable rates it's a downward spiral and will often lead to them going out of business. That doesn't help anyone. As a sector we need to find different and more innovative ways to improve the service provided."
He adds: "I think it is generally accepted that the current care system is 'broken' and we have for some time challenged the current 'one size fits all' system, driven by local authority block contracts which leads to task based care rather than a quality service driven by the needs of the client."
"I understand that local authorities need to make savings but if they reduce the rates paid to the providers even more then the service provided will deteriorate and it's the clients and their families who will suffer."
He doesn't paint a rosy picture of the future and says: "In conclusion local authority cuts are not going to be reversed; there simply isn't enough money available for this to happen. As care providers can't hold back the tide, we need to adapt to survive. Adapting and working together, not fighting is the way forward."
The United Kingdom Homecare Association's National Commissioning Survey last year, revealed nine in every 10 providers received a real-terms decrease in the fees paid by their council for their existing business during the financial year 2011-12.
Over three-quarters (77 per cent) of providers received no price increase. And 15 per cent reported actual price decreases.
Mr Brocklebank hopes the Equality and Human Rights Commission review (due in the Spring) of how local authorities commission their home care services will help home care providers as "if commissioners have their responsibility outlined in clear terms through this guidance, good quality care should become the priority - not just choosing care by the lowest bidder".
For more on the issue of rate cuts, you can see our feature on options for home care providers who have had their fees slashed by local authorities www.homecare.co.uk/news/article.cfm/id/1558668/Home-care-providers-who-have-had-fees-slashed-by-cash-strapped-councils-are-warned-only-to-take-court-action-as-last-resort