NHS Innovation Challenge prize for Dementia enters the second stage of the competition
Date Published:
22 May 2013 @ 00:00 AM
Article By:
Julia Corbett, News Editor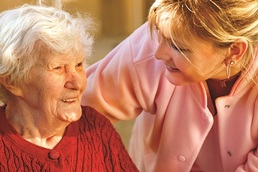 Stage two of the NHS Innovation Challenge Prize for Dementia has opened, and has invited social care professionals to send in their applications.
Janssen Healthcare Innovation has joined with the NHS to create the challenge which aims to recognise and reward forward-thinking approaches to joined-up care for patients with dementia.
The unique challenge has been defined by those at the frontline of dementia care, after over 90 submissions were received in response to stage one of the challenge, which encouraged professionals to identify the key issues facing people with dementia.
The results of stage one has shaped stage two of the challenge, with the overall result showing that the delivery of integrated care is a primary challenge facing people with dementia in the UK.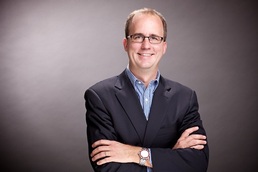 Marco Mohwinckel, partner of Janssen Healthcare Innovation, said: "We need to see a shift in the way dementia care is organised and delivered in the UK if we are to deliver better outcomes for patients and their carers. It's crucial that care is co-ordinated, patient-centred and tailored to the individual needs of the patient and their family. Janssen Healthcare Innovation is delighted to be partnering with the NHS on this important challenge prize to help drive real change for those affected by dementia."
The next stage of the prize is now calling for frontline dementia care teams to submit their entries which will outline how they provide innovative and integrated dementia care across the NHS.
Teams can include anyone from GPs, specialist nurses and social workers to support workers and patient support groups, with teams required to clearly demonstrate how their multidisciplinary team of professionals work seamlessly together to provide integrated care.
Teams will also have to provide evidence of the positive impact that the integrated care service they provide is having on the lives of people with dementia, and their families accessing the service.
Mr Mohwinckel continued: "It's vital that patients with dementia and their carers are central to the design and delivery of the care pathway. This is why we need to see wider adoption of novel services that offer are more joined up approach. We hope to see high quality submissions from across the dementia community for this important stage of the challenge prize so we can help reshape dementia care and make a real difference to those it affects."
A prize of up to £150,000 for the most innovative solutions has been offered by Janssen Healthcare Innovation, an entrepreneurial team within Janssen Research & Development, LLC (Janssen).
The prize will go to teams who can deliver a comprehensive, integrated service across health, care and support for those affected by dementia (directly and indirectly), and alongside the cash prize it is hoped that the solutions will be implemented in the NHS in order to drive improvements more widely across the NHS.
Areas of improvement in the NHS the winning service will effect will include better access to care, treatment and support, reduced hospital and care home admissions, and greater cost-efficiencies.