Care minister Norman Lamb announces funding reforms to protect people from unlimited care costs
18-Jul-13
Article By:
Laura McCardle, News Editor
Care and Support Minister Norman Lamb has announced plans to help protect people's savings and homes from unlimited care costs.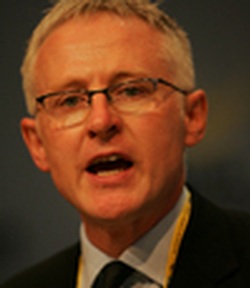 The aim of the proposals, which will put a new cap on costs of £72,000 from 2016, is to help people with less than £118,000 in assets financially plan for their future and give them peace of mind. In addition, from 2015 a scheme will be implemented to prevent anyone having to sell their home in their lifetime.
It is hoped the reforms will end the unfairness of unlimited care costs and ensure everyone receives the support they need, with more attention going to those in greatest need.
Launching the consultation, Mr Lamb confirmed some of the details of the proposals, including a plan that will prevent people from including their property in their assets if a partner or dependent still lives at the home.
Mr Lamb said: "These reforms bring reassurance to millions of people by ending the existing unfair system so no one need face unlimited care costs or the prospect of selling their home in their lifetime.
"Now we are unveiling proposals for how the new system will operate and what it can do to help people plan and prepare for future care costs – and over the next three months we'll be seeking people's views on making it a reality.
"No one wants to face an unknown future. This overhaul of the way care is paid for gives people the certainty and peace of mind we all deserve."
The Department of Health has released details about how the proposals will be implemented. They include offering financial advice to help people plan for their future and a commitment to deliver the reforms in partnership with the Local Government Association (LGA) and the Association of Directors of Adult Social Services (ADASS).
Following Mr Lamb's announcement, ADASS president Sandy Keene said: "We are committed to working in partnership with the Department of Health and LGA on a joint programme to ensure successful and sustainable delivery of these reforms.
"The call for a greater clarity and better information is crucial, as is the continuing search with the insurance industry to find financial products to support planning for old age.
"At a time of great financial challenge in local government, we simply can't afford to miscalculate the costs of these moves. The proposals do not mean an additional money will be coming into social care, but they do mean that social services departments will be placed to offer security and peace of mind to a greater number of people."
Professor Martin Green, chief executive of the English Community Care Association, has welcomed Mr Lamb's announcement. He said: "People must understand that they will need to pay towards their care in later life. What these reforms mean however is that people will have an understanding of that fact and can plan how best to meet those costs whilst being assured that the government will make a contribution once people have reached a cap.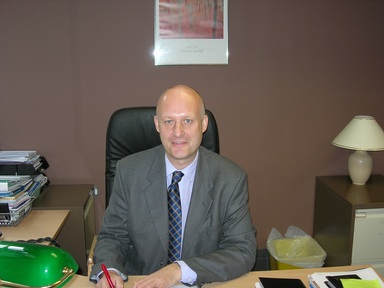 "We must be clear however that the rate at which the cap is reached will be determined by what the council would normally pay towards care. In many parts of the country, this is currently an inadequate amount which means people now, and in the future, will need to top up the council amount unless councils start to take a more realistic approach to paying fees that meet evidenced care home costs. There are nationally respected costing tools that can be used to determine a fair local cost for care homes and these need to be used. We would expect that people should be able to challenge the amount the council sets as their usual cost if it is clear that this will not actually be enough to fund a good quality care home placement.
"We look forward to working with the Department of Health to ensure these reforms are well understood and workable for the public and those who provide the care and support services people want and rely on."
However, Bernard Walker, chair of the College of Social Work's adult faculty expressed concerns about the proposals. He said: "We strongly question whether local authorities will be able to cope with the anticipated half-a -million extra people coming forward for assessment. It is a concern for all of us that only an estimated one in eight people will be eligible for funding under the cap. But everyone will need to have their eligible care costs assessed as progress towards their care cap is monitored, which is a huge undertaking for social workers and other staff involved in carrying out assessments.
"The Government's earmarked £335m for local authorities to implement the new assessment regime is unlikely to be enough to meet the real cost, which will lead to a further squeeze on funding across existing care services.
"We are calling for realistic funding for councils to be provided as soon as possible so that they can ensure they have the skills, expertise and capacity in place to meet this monumental change to the way care is provided for older people after 2016."
To view the consultation, visit https://www.gov.uk/government/consultations/caring-for-our-future-implementing-funding-reform.