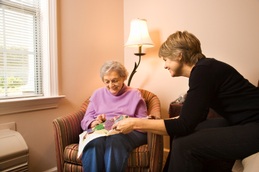 A charity alliance has expressed its concerns about the Government's readiness to deal with the effects of an ageing population.
Ready for Ageing Alliance's concerns seem to be echoed by the population, after a survey revealed similar fears expressed by a large proportion of the 2,200 UK adults surveyed.
Three quarters of people said the Government was not ready for the impact of an ageing population, and 84 per cent felt more education was needed aimed at people planning for and paying for care.
George McNamara, head of policy and public affairs at Alzheimer's Society said: "By failing to prepare for the effect of an ageing population, we could be preparing to fail. While the Government needs to plan for the impact of an ageing society, the public also needs to give more consideration to planning for their own old age.
"We ignore the challenge of an ageing population at our peril. By 2021, over one million people in the UK will be living with dementia.
"Families affected by the condition already struggle to access vital healthcare and support, with many incurring astronomical costs.
"Both Government and society as a whole need to act now to ensure older people can live with dignity and enjoy later life."
Ahead of the Conservative Party Conference taking place this week, the Ready for Ageing Alliance has called for the Government to future proof their policies to prepare for an ageing society.
Three quarters of people asked felt there should be an individual in the cabinet responsible for ensuring the Government is prepared for an ageing society.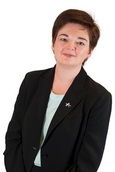 Jane Ashcroft, chief executive of Anchor, one of the eight charities in the Alliance said: "With crucial discussions taking place this week that will shape future policy, we want to remind the Government that dealing effectively with demographic change won't just benefit the older people of today, but is crucial for a happier old age for future generations.
"We ask Government to prove to the public that they can future-proof policy. 137,000 people signed Anchor's petition for a Minister for Older People. Government cannot bury its head in the sand on the issue."
Davina Ludlow, director of carehome.co.uk, leading guide to care homes, has backed calls for the Government to prepare for the future impact an increasingly ageing population will have.
Ms Ludlow said: "We at carehome.co.uk support this call for increased representation of our ageing society at the most senior level in Government. That's why we're backing the calls for a Minister for Older People.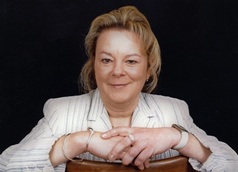 "As the UK's biggest care home recommendations website, we make it easy to find a home with good standards of care. There's likely to be greater pressure on families to fund social care in the future, and growing demand for assisted care.
"That's why it's important the Government takes action now to make sure there's a system in place to benefit the older people of today, and future generations.
"It's vital Government understands the needs of an ageing society, and listens to their voices."
By 2021 it is estimated that one million people will be living with dementia.
The Ready for Ageing Alliance consists of eight age related charities which formed to ensure the UK is prepared for the challenges and opportunities that accompany an ageing society.
Claire Turner, head of Ageing Society at alliance member, Joseph Rowntree Foundation said:
"We are not surprised by the findings of this poll. It is tempting for politicians to postpone thinking about ageing in favour of more immediate crises.
"However, in focusing on more immediate concerns the Government is in danger of overlooking a key challenge for future generations. Of course getting ready for ageing is about all of us – individuals, families, communities and employer - but if Government wants individuals to be ready for ageing it needs to lead the way."
Age UK has emphasised the importance of adapting services that will be affected by an ageing population to ensure that communities are prepared for the transition that will lead to many people living into their 90's.
Caroline Abrahams, charity director for Age UK said:
"The over 85 demographic is the fastest growing part of the UK population. This means that we all need to adapt our approach to our rapidly ageing society so that people with the opportunity to live into their 90s and beyond can lead as fulfilling and independent lives as possible.
"It is therefore essential that government and civil society plans ahead to ensure that health, care, pensions, housing and other services are adapted and able to meet the needs of an ageing population. This is not just about Government action but they have an important role to play. Individuals and communities also need to adjust to help people make the most of a longer later life."