Anger in Stoke-on-Trent after council's favouring of Chelsea Flower Show over social care funding
Date Published:
29 May 2014 @ 10:07 AM
Article By:
Richard Howard, News Editor
Visitors to this year's Chelsea Flower Show will have the chance to see a £450,000 display named Positively Stoke, designed to showcase a 'modern' and 'energetic' image of The Potteries, but local cuts campaigners are far from happy.
The estimated costs, that include 40 gala dinner tickets at £732 per head, are similar in amount to proposed social services cuts, leading opposition councillors to question whether vulnerable adults are to lose out all because the funding they depend on has been spent at the famous flower show.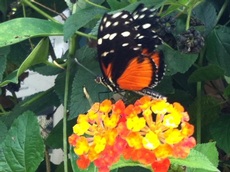 In a press release published earlier this month, councillor Bagh Ali chair of the adults and neighbourhood overview and scrutiny committee, looked to highlight the council's commitment to quality social care after a year-long review into performance.
His statement read: "Home care is provided to around 1,300 people across the city – approximately 600,000 hours of care – with over 1.2 million calls to residents' homes each year.
"We are committed to commissioning and delivering services of a high quality and do not tolerate poor care.
"We monitor the work of home care service providers very carefully. Information is used from electronic monitoring, the work of social workers, comments from families of service users and safeguarding work to give an accurate and balanced view of the performance of a provider.
"In addition, we use information from other sources, including complaints, surveys, whistleblowing and meetings with care providers to ensure that a quality service is delivered.
"The report highlighted a number of areas where we can seek to make improvements which will help us to raise satisfaction levels, and these will be investigated further.
"We treat any concerns very seriously, and always respond, investigate and take action when quality of care is questioned. We would like to encourage people to come forward when they do have concerns and to reassure them that they will be treated with the utmost confidence."
Many local campaigners are currently dismayed, however, pointing out that Stoke-on-Trent remains one of the poorer cities in the country and that councillors need to make more tactful decisions when considering how to bring fresh investment to the area.