NHS chief executive out of touch with reality over future of care homes
Date Published:
04 Jul 2014 @ 13:23 PM
Article By:
Julia Corbett, News Editor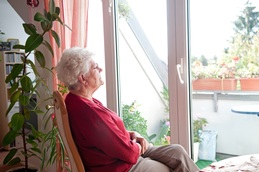 Care sector professionals have criticised NHS chief executive Simon Stevens for saying he would be 'disappointed' if nursing homes still existed in 50 years' time.
Chair of the Independent Care Group (York and North Yorkshire) Mike Padgham called the NHS chief executive, who started in the role on 1 April 2014, 'out of touch with reality' and Martin Green, chief executive of Care England said his statement appeared to be 'at variance with Government policy which claims to want choice and control by the citizen.'
Mr Stevens made the comments as part of a speech at Age UK's For Later Life conference, where he said more should be done to keep people out of care homes and claimed he wants nursing homes to become a thing of the past in the near future.
He said: "We need to do a better job of keeping out of care homes. Each year about 90,000 people who live at home are admitted to hospital and then are discharged to a care home.
"Some of those folks clearly will need to be supported in a care home, but probably many could be supported at home. It would be a disappointment if in 30, 40 or 50 years time nursing homes still exist."
Mr Stevens said it is common knowledge that most people would rather be supported in their own homes then move into residential care and wants more to be done to make this a reality for people.
He continued: "Something is not working right about how we are providing community nursing and primary care for people at home and the consequence of that is people finding themselves admitted to hospital when we could otherwise avoid that."
Mr Padgham has condemned the comments and challenged Mr Stevens to visit a care home to gain a practical understanding of the essential work being done by care providers.
He said: "Mr Stevens may have this slightly utopian view that one day we will have no need for care homes but that is severely at odds and out of touch with reality.
"Yes, domiciliary care provides excellent care in people's own homes but people should always be able to choose where they receive care. "Care homes play a vital role in caring for people who, for whatever reason, have care needs that mean they can no longer live at home and it is very, very important that they continue to thrive and offer people that choice in the care they receive.
"Perhaps Mr Stevens would like to visit some care homes in our area to see the job they do."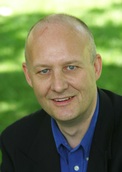 Martin Green, chief executive of Care England, said Mr Stevens is ignoring the reality of social care in the country by claiming nursing homes could become redundant forms of care. Mr Green said:
"Simon Stevens seems to be at variance with Government policy which claims to want choice and control by the citizen. Yet we see the new Chief Executive of NHS England calling for the closure of services that provide high quality care and support, and that are chosen as the preferred service by thousands of self-funders.
"We had high hopes that Simon Stevens would bring new and fresh perspectives to the NHS, but his statement on care homes is indicative of a system driven by dogma rather than need. This is a sector which wants to be innovative and is looking at new care models. We look forward to working with the NHS in developing this integrated approach across health and social care."
Peter Curtis, chief executive of Gracewell Healthcare, said that likening the concept of care homes to TB hospital beds, where patients with the deadly disease were treated on wards, was "a baffling comparison".
He added: "There is a largely unreported revolution currently taking place in the social care sector which is redefining the concept of a 'care home' in terms of truly personalised care, creative activities, luxury furnishings and meaningful engagement with the wider community.
"Crucially decent care homes directly tackle the troubling issue of elderly loneliness. What good is it if people can stay in their own homes until their last days if they have nothing for company but their own four walls? That's hardly a compassionate care model."