The founder of a self-advocacy organisation speaks out about the need for people with learning disabilities to be able to determine their own lives.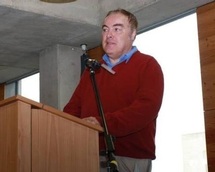 Motivated by his own life experiences, disability campaigner Gary Bourlet founded People First England this January to give people like himself, with learning disabilities, a vocal presence in public life so that necessary changes can be made to give them the chance to live a more equal life.
People First England is essentially a self-advocacy organisation that originated at a conference in Oregon in the US back in 1974 to give groups of people with learning difficulties and physical disabilities the chance to speak up for themselves and work to improve the lives of their members.
The name came about when one of the pioneer self-advocates objected to the use of the words "retarded" and "handicapped", saying "I want to be treated like a person first". From that statement came the group's name, People First of Oregon. And from this conference the People First movement has spread all over the world.
Election thoughts
For Mr Bourlet, setting up People First England – which should achieve charitable status next year -- has been his greatest achievement to date. It was set up deliberately a year before the general election so that "the voice of people with learning disabilities is as loud as we can all make it in that election". He says: "We believe that the more disabled people can speak together, the louder our voice will be … We believe people should be able to speak out about issues that matter to us, not the campaigns the big charities choose for us. We need a national voice that brings self-advocates together."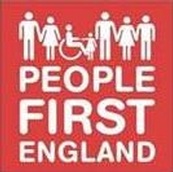 He is passionate about the future of People First England. "Our first priority is to support self advocates to attend Conservative and Labour party conferences. This is a really important chance to speak to politicians directly. We've held a competition and chosen two people who will attend the conferences," he adds.
Despite the difficulties of setting up an organisation when only working part-time and being disabled – as both he and co-worker disability rights activist Kaliya Franklin have found – Mr Bourlet is also keen to get more people to vote.
Currently more than one million people with learning disabilities are eligible to vote – but research from the last election showed that of the members of one charity for those with learning disabilities, United Response, only 39 per cent voted compared to 65 per cent of the general population. It is reaching and empowering these people that is so important.
"Never be afraid to think big," says Mr Bourlet, adding that his main priority is to make sure that improvements to the lives of people with learning disabilities "have to come from people with learning disabilities. The ideas should come from them and [this will ensure] that they are not exploited and used in a tokenistic way."
Life's journey
Mr Bourlet's experience spans thirty years as a self-advocacy campaigner – spurred on by his early life, when as a child with a mild learning disability, mild autism and epilepsy he could not help notice that he was treated differently from a very young age. Later experiences at a residential school for children with behavioural problems and a social services day centre propelled him to become a disability campaigner and, over the last 30 years, he and others have campaigned tirelessly to improve civil rights for people with learning disabilities.
During this time, he helped develop a number of user-led learning disability organisations and encouraged councils to move people with learning disabilities out of residential care to live in the community. Added to which he has found time to be a television co-presenter for the BBC for Life of Our Own in 1988, and a reporter for the Link Programme on ITV. He has been a representative on EU and UN panels. As he puts it; "There is still lots more work needs to be done but I am happy that my vision has been achieved. This is my journey."
And his advice to young people with learning disabilities. "Join your nearest self-advocacy group and join us in the disability movement. Follow your dreams," he says.
For more information about People First England see http://www.housingandsupport.org.uk/site/hasa/templates/general.aspx?pageid=342&cc=gb
Interesting facts
First job: Assistant groundsman at the old Wembley Stadium.
Favourite book: Don't read a lot of books, though I have loads of football year books going back as far as 1976.
Favourite film: I am mostly into sci-fi, so Star Wars was the greatest film ever and I loved Star Trek too.
Favourite piece of music: Love most music from pop to classical, love rock 'n roll, Motown and soul, I like the Shadows, Tornadoes and I'm a big fan of ELO.
Last holiday: I spent a week with a friend, enjoying trips on two steam railways in Kent.