Changing immigration laws will force many foreign nurses working in the UK to return home, leaving the UK with a severe shortage of nurses and putting patients' lives at risk, warn nursing leaders.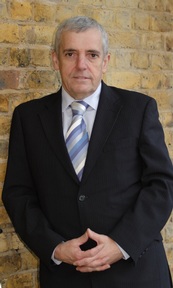 Under the new rules, people from outside the European Economic Area (EEA) must be earning £35,000 or more if they want to stay in the UK for more than six years.
These rules will force many nurses to return to their home countries, leaving hospitals with nothing to show for the millions of pounds spent on recruiting them. The effects of the new rules will start being felt from 2017.
The Royal College of Nursing (RCN) has published a new report 'International Recruitment 2015', which calculates that up to 3,365 nurses currently working in the UK will potentially be affected and estimates that it will have cost the NHS £20.19m to recruit them - money which will have been wasted if they are forced to leave the UK.
Dr Peter Carter, chief executive & general secretary of the RCN, anticipates that the immigration changes will cause chaos for the NHS, saying: "Due to cuts to nurse training places, trusts are being forced into relying on overseas recruitment, as well as temporary staff, just to provide safe staffing.
"A cap on agency spending will make one of these options more difficult, and these immigration rules will limit the other.
Chaos for the NHS
"The immigration rules for health care workers will cause chaos for the NHS and other care services. At a time when demand is increasing, the UK is perversely making it harder to employ staff from overseas. The NHS has spent millions hiring nurses from overseas in order to provide safe staffing levels. These rules will mean that money has just been thrown down the drain."
The new rules by Home Secretary Theresa May, which apply to all people in the UK from outside the European Economic Area (EEA), are designed to "ensure that only the brightest and best remain permanently".
The figures for future years are even more worrying according to the RCN, particularly if overseas recruitment continues to rise as a result of a shortage of home-grown nurses and a crackdown on agency nurse spending.
If international recruitment stays the same as it is now, by 2020 the number of nurses affected by the threshold will be 6,620, employed at a cost of £39.7m. If workforce pressures force a higher rate of international recruitment, the number of nurses affected could be 29,755, costing over £178.5m to recruit.
Government must take action
The RCN wants to see the Government taking action by adding nursing to the list of shortage occupations and reconsidering the £35k salary threshold.
Dr Carter added: "The UK will be sending away nurses who have contributed to the health service for six years. Losing their skills and knowledge and then having to start the cycle again and recruit to replace them is completely illogical.
"The only way for the UK to regain control over its own health service workforce is by training more nurses. 37,000 potential nursing students were turned away last year so there are people out there who want to embark on a nursing career. There are clear signs of a global nursing shortage, meaning an ongoing reliance on overseas recruitment is not just unreliable but unsustainable. Unless we expand training and have enough nurses in this country, we will also be at the mercy of global trends which we can't control.
"The UK has always benefited from attracting some of the world's most talented and caring nurses, and overseas nurses will continue to play a vital role in our health services. But an over reliance on their recruitment is not in anyone's best long term interests."
Home Office
A Home Office spokeswoman responded to the report, saying: "The Government wants to reduce the demand for migrant labour. We changed the settlement rules in 2011 to break the link between coming to work in the UK and staying here permanently. From 2016, non-EEA [European Economic Area] workers will need to earn at least £35,000 to settle in the UK for longer than six years.
"There are exemptions to this threshold for occupations where the UK has a shortage, but the independent Migration Advisory Committee recommended against adding nurses to the Shortage Occupation List after taking evidence from groups including the Royal College of Nursing."