Older people as likely to refuse cancer treatment as younger people
Date Published:
20 Aug 2015 @ 11:08 AM
Article By:
Melissa McAlees, News Editor
Cancer support charity Macmillan has called for England's health system to assess patients on individual need and circumstance, rather than 'making assumptions around age'.
A new study on over 1,500 people, commissioned by the charity and supported by Ipsos MORI, a leading market research company in the UK, have revealed that older people are just as likely to refuse cancer treatment as young people.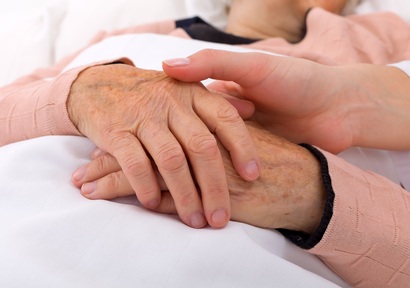 Head of inclusion at Macmillan Cancer Support, Jagtar Dhanda, said: "Older people are simply not getting a fair deal when it comes to cancer care. We know they do not currently have the same access to cancer treatments or the same rates of survival as younger people. This research has revealed, for the first time, that we would be wrong to assume that the reason for this is down to older people refusing cancer treatment more than younger patients."
At present, the research has suggested that people living with cancer aged 65 and over are far less likely to be given life-saving treatment than younger people aged 55 to 64. Macmillan has challenged the view that older people may be more likely to turn down treatment, as it was previously suggested that 12 to 14 per cent of those aged 65–75 opt out of treatment compared to 15 per cent of 55 to 64 year olds.
While older people are confident in pursuing treatment, the study has found that they are less likely to question decisions about the best treatment available to them, than those aged 55 to 64. Macmillan is concerned that older people are therefore missing out on the full range of different treatments available.
Macmillan is calling for urgent action from the Government and the National Health Service (NHS) to implement and fully fund the recommendations in the recently published 'Achieving world-class cancer outcomes – A strategy for England 2015–2020.' The strategy seeks to address the issues older people face if they have been diagnosed, or are living with cancer.
Barry Worthington, 74, from Cheshire, was diagnosed with prostate cancer in 2014. He commented: "I never thought about my age when deciding on treatment. I've always kept active so there was no reason to think I wouldn't take any treatment offered to me. I was told that without surgery I could be in a wheelchair in three months, so there was never any doubt that I would have the operation. The cancer is incurable but stable thanks to regular hormone therapy and, although I'm not able to be as active as I was, the important thing is that I'm still here."
Jagtar Dhanda continued: "So the question is – why are older people not getting the cancer treatment they need? We are worried judgements about older people are being made on the basis of their age rather than their actual capacity or preference to receive treatment. And we hope that this research will help to challenge this.
"We know the NHS is serious about addressing the gaps in survival between older and younger patients through the commitments made in the recently published 2014 'Cancer Strategy for England'. This research will support them to bridge this gap. Cancer care needs to remain patient-centred and healthcare professionals must be supported to adopt assessment methods which test a patient's overall physical and mental well-being to ensure treatment decisions are not based on age alone."
Macmillan advises that anyone living with cancer should aim to have open conversations with their healthcare professionals about treatment options.
For information, support and advice the Macmillan website can be accessed at: www.macmillan.org.uk.