The Committee of Public Accounts has raised concerns over the performance and ability of the independent care regulator, the Care Quality Commission (CQC), to regulate health and care services.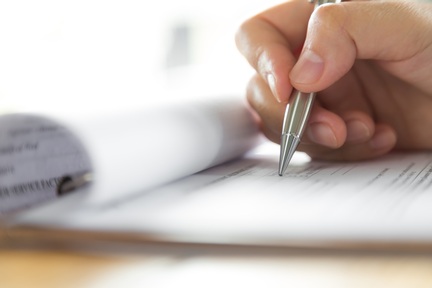 In its twelfth report this session, the Committee of Public Accounts found, that despite 'substantial progress' being made by the CQC since its last report in 2012, 'it is behind where it should be, six years after it was established' and deemed it to not yet be an 'effective regulator'.
Chair of the Public Accounts Committee (PAC) and MP, Meg Hillier, commented: "Six years after being set up the Care Quality Commission is still not fully effective. There's too often a long gap between inspections and reports being published - and sometimes an alarming lack of attention to detail when reports are being prepared.
"One NHS Foundation Trust told us staff had identified more than 200 errors in a draft Commission report, including data inaccuracies. The fact these errors were picked up offers some reassurance but this is clearly unacceptable from a public body in which taxpayers are placing their trust.
"Recruitment at the Commission is going too slowly, meaning too many members of the public don't have up-to-date independent information about the quality of services provided. It is vital the public is clear on what the Commission has actually inspected, and when.
"If the Commission is to properly fulfil its duty to taxpayers we must see improvements in the way it collects, acts upon and publishes information. At the same time it should set out a coherent plan for managing its new responsibilities.
"When the Commission falls short, there must be robust measures in place to enable Parliament and the public to hold it to account."
Health and social care services should provide safe, effective and compassionate care
The Care Quality Commission is a non-departmental public body, sponsored by the Department of Health. Its purpose is to 'make sure health and social care services provide people with safe, effective, compassionate, high quality care, and to encourage them to improve'.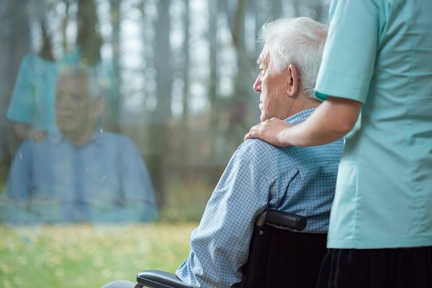 In 2012, the PAC reported concerns over the Commission's governance, leadership, culture and failure to intervene strongly enough in failing providers of healthcare services
Since then, the CQC has been working with the Department of Health to introduce significant changes under a three year transformation programme.
Commenting on the report, chief executive of the CQC, David Behan, said: "We are pleased that the Public Accounts Committee has acknowledged the "substantial progress" that the organisation has made over the last three years and we have continued to make progress.
"We have always maintained that there is more we have to do, in particular with regards to improving the timeliness of our reports and inspecting all health and adult social care services. These are not new issues and we have been working hard to improve our performance. We have reported on our progress in public every month and we will continue to do so. What is essential is that we do not take any shortcuts, which could compromise the quality of the important work that we do.
"We are not complacent and are working confidently to continue to improve what we do and how we do it. We look forward to reporting to the PAC in the summer on the progress we have made."
Weaknesses in accuracy, consistency and timeliness of reports
The report stressed the impact staff shortages were having on the Commission's ability to practice and complete its inspection programme and highlighted weaknesses in the CQC's accuracy, consistency and timeliness of the publication of initial draft reports.
Mr Behan said: "We are pleased to have made progress with our recruitment efforts. We set ourselves a target to have appointed 600 inspectors by the end of this calendar year and already, we have successfully appointed 627 new inspectors – that's six weeks' early. Not only that, but we have appointed 96 new inspection managers and 68 new intelligence colleagues, bringing our total number of appointments in the last 14 months to 791.
"Work continues to fill priority vacancies and we will continue to report on our progress in public. We will never compromise the quality of our recruitment, our inspections or our judgements."
'Acting on the views of the people is key to the CQC's regulatory approach'
Speaking about the availability of accurate, consistent information, Mr Behan commented: "We are committed to making sure the public has accurate, timely and clear information about the quality and safety of their services. We are improving in this area as more inspectors join the organisation and are trained. Last month, over two thirds (68 per cent) of our reports published within 50 working days.
"We will continue to report on our performance in our public Board meetings. Importantly, the timeliness of our reports does not affect the ability of providers to improve their services. All are briefed on immediate issues and concerns, either during or immediately after our inspections. Also, we share our draft reports with providers early on as part of our factual accuracy checks – this is a process that we actively encourage them to participate in and it helps them to begin to make the required improvements."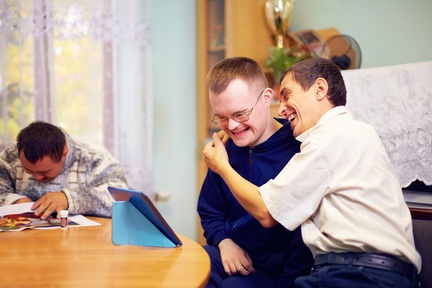 The Committee further raised concerns about the CQC's ability to respond effectively and quickly to information received from service users, staff, particularly issues raised by whistleblowers, as well as concerns about the quality of information offered to people seeking a care provider.
Mr Behan said: "Acting on the views of people who use services, as well as the concerns of health and social care staff, is a key component of our regulatory approach.
"There are a number of ways that we do this already, such as through our contact centre, website, social media, focused events and during our inspections. As well as that, we have a number of partnerships and agreements with bodies that represent them. We will continue to build their views into our work.
"In 2014/15, we received around 80,000 types of information of concern, including complaints, staff reporting poor care, and safeguarding alerts. We act on all information we receive, which can include using this to inform an inspection.
"We carried out nearly 17,900 inspections in 2014/15 – over 3,500 of these were to follow up on a previous problem or directly in response to new concerns."