Doctors urged to give patients a 'good death' with personalised plans
16-Dec-15
Article By:
Angeline Albert, News Editor
Advice has been drawn up to help health and social care workers deliver 'a good death' for dying patients.
The guidelines from NICE (the National Institute for Health and Care Excellence) recommend personalised plans for the dying that will consider their wishes and those of their family to avoid a 'one-size-fits-all' approach that has seen patients suffer.
The advice follows the scrapping last year of a former end-of-life protocol, after an independent review found serious failings in how staff used it. Staff were found to be failing to recognise when patients were in the last days of their life, withholding medicines and fluids and applying the protocol when patients had a chance of recovery.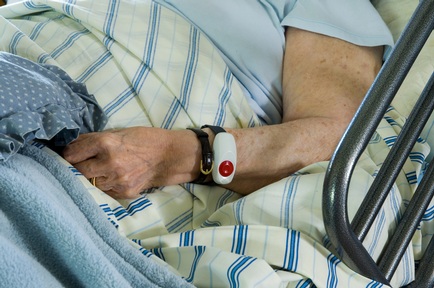 Professor Gillian Leng, deputy chief executive of NICE, said: "We know the vast majority of people in this country receive very good end of life care, but this isn't always the case".
Professor Sam Ahmedzai, a professor of palliative medicine and chair of the independent committee that created the guidelines, said: "Its [LCP's] implementation became increasingly controversial over the years with stories of fluids and medicines being withheld, over-sedating the dying person. There were also problems with inexperienced staff recognising when someone was truly close to death or if they had a possibility of recovery. It became seen as a 'tick-box exercise' and a 'one-size-fits-all' approach."
Poor use of LCP, often led to dying people becoming dehydrated and desperate for a drink. The NICE guidelines recommend offering fluids when it is the person's wish or if they may help medically. The dying person's hydration status should be assessed daily to see if they require fluids given through a drip. The risks and benefits of this should be discussed with the dying and their loved ones.
Some families were left to watch their loved ones dying in pain because their symptoms were poorly managed and pain relief was not given according to a report by a health service watchdog this year. The NICE guidelines support clear communication between professionals, the person who is dying and those important to them and emphasises the need for shared decision-making between all concerned.
As identifying when a person is entering the last few days of their life can be difficult, the guidelines will help all health and social care professionals recognise when a person may be deteriorating, stabilising, improving or entering the last days of their life. It sets out what information should be recorded and signs to look out for which may indicate if the person is recovering or deteriorating.
The guidelines also recommend:
• Avoiding tests that are unlikely to affect care in the last few days of life, unless there is a clear clinical need for them.
• Stopping any previously prescribed medicines that are not helping to alleviate symptoms or that may cause harm, following a discussion and agreement from the dying person and those important to them.
• Seeking advice from colleagues more experienced in end-of-life care when there is uncertainty about whether a person is entering the last days of life or if they are recovering.
Annette Furley, who offers end-of-life-care and helped to create the guidelines, said: "We, as a society, are increasingly creating end-of-life plans for ourselves that include what treatments we want and do not want, where we want to die, who we want with us. It can be easy for healthcare professionals to sometimes forget this and solely focus on treating symptoms. This NICE guideline puts the dying person and those important to them at the heart of decisions about their care. This will play a large part in improving a person's experience of care by supporting them in their final days according to their wishes."
NICE is also updating its guidance on how to deliver services to improve supportive and palliative care in adults, which is expected to be published in 2018.
To view the guidelines, visit: http://www.nice.org.uk/guidance/ng31