Disability assessments cost Government more money than they save
12-Jan-16
Article By:
Ellie Spanswick, News Editor
The Government is spending more on fit-for-work assessments than it is saving since reforming health and disability assessments to cut costs, a report by the National Audit Office (NAO) has revealed.
The study revealed that the Department for Work (DWP) and Pensions will spend £1.6bn over the next three years on private contractors to carry out the health and disability assessments.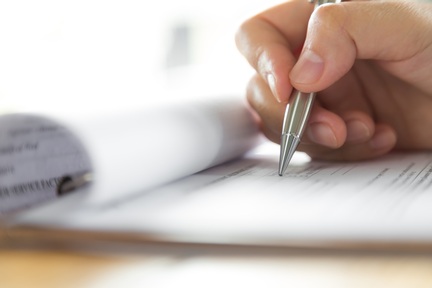 The report, published by the National Audit Office reveals that despite The Department for Work and Pensions strengthening its oversight and management of the contracted-out disability assessments, they have yet to receive a turn on investment.
Head of the National Audit Office, Amyas Morse commented: "The Department has addressed some of its immediate operational issues in managing contracted-out health and disability assessments but now needs to take action to break a perpetuating cycle of optimistic targets, contractual underperformance and costly recovery.
"The Department is paying more for assessments, but providers are still not meeting expected performance levels. The Department needs providers to complete the planned number of assessments so that it can achieve the significant benefit savings it expects to make over the next few years."
The DWP uses health and disability assessments to decide if people are eligible for benefits and if those who are on long-term sick leave should receive help back into work.
The NAO report reveals the cost of conducting assessments is rising and providers are failing to meet expected performance standards.
Between April 2015 and March 2018, the DWP anticipates it will conduct seven million assessments at a cost of £1.6bn.
The report further found that the cost of carrying out Employment and Support Allowance (ESA) assessments had risen from £115 to £190 each after the outsourcing firm Atos pulled out of the contract at the end of 2014 and was replaced by US company Maximus. The increase in costs has been put down to an increase in the number of face-to-face assessments and increasing salaries for healthcare professionals.
Furthermore, companies carrying out assessments were found to not meet the Governments own quality assessment threshold, including spelling mistakes in reports. While the report provided evidence to indicate that Government ministers had established unrealistic targets for the number of ESA assessments that should be carried out each year. Those claiming benefits were found to be waiting more than six months before assessment, during that time, they were also not entitled to receive full payments.
Though the DWP has reduced the number of pending assessments, the delay in carrying in-out tests has led to a backlog of more than 280,000 new claims and the delay of periodic assessments for those already claiming benefits.
The provider of ESA assessments, CHDA was found to not be on target to complete its expected number of assessments for 2015, while the NAO found CHDA, and provider of Personal Independence Payment (PIP) assessments, Atos and Capita, were found to have missed report quality targets since the contract was established.
National deafblind charity, Sense issued a damning response to the report. Deputy chief executive, Richard Kramer, said: "The report will cause anxiety and stress for disabled people that already fear the assessments are geared towards saving money, rather that ensuring they receive enough benefit to live their lives.
"The DWP must seriously consider NAO's recommendations for improvements. The starting point must be that it works for disabled people and that Work Capability Assessments are delivered in a timely, efficient and cost effective way."
The NAO has recommended that the Department for Work and Pensions should develop an overall strategy for assessments, including establishing realistic targets providers to allow them to learn from previous experiences.