Penrose Care's managing director, Robert Stephenson-Padron, presented evidence to the House of Commons Women & Equalities Committee inquiry on the gender pay gap.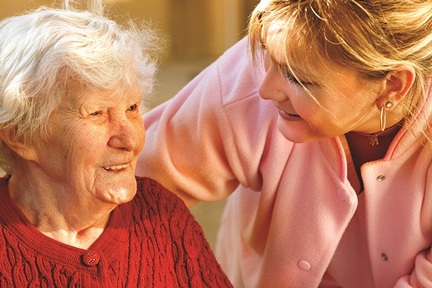 He was joined by a handful of Penrose Care workers who sat in on the evidence session as guests.
The Women and Equalities Select Committee is holding the inquiry to inform Government strategy on reducing the gender pay gap, focusing on policies aimed at reducing the pay gap for women aged over 40.
Mr Stephenson-Padron, said: "Due to the high-proportion of women working in the UK's social care sector, structurally low pay in the sector contributes to gender inequality figures nation-wide.
"Specifically within home care, where nearly 90 per cent of England's 650,000 workforce is female, we are especially concerned with high levels of non-compliance with the National Minimum Wage in the home care sector."
He added: "Improving working conditions in social care are pro-women policies, they are moral policies. Policies that would reduce gender inequality nationally as well as drive up care quality for the most vulnerable in our society."
In March 2014, The National Audit Office released a report finding that 160,000 to 220,000 direct care workers in the UK are paid below the national minimum wage due to deductions for uniforms or due to travel time between visits.
Mr Stephenson-Padron as a result highlighted to the Women & Equalities Committee of both the need to step up enforcement of the National Minimum Wage, as well as pursuing policies that improve the financial viability of the social care sector as a whole so that it can meet its legal obligations.
He also called for policies that would improve the training of home care workers which can help develop job progression while keeping good care workers in the frontline, where actual care services are provided.
Mr Stephenson-Padron highlighted Penrose Care's recent work with the UK Commission for Employment & Skills (UKCES) on efforts to add value-added skills to home care workers.
Mr Stephenson-Padron believes that improving the financial viability of the social care sector and improving working conditions for its mostly female workforce, requires society-wide solutions, not just from Government.
He recommended that the committee explore ways in which to incentivise organisations to offer elder care vouchers to their employees similar to how many organisations offer child care vouchers in flexible benefits packages.
A recording of the hearing can be found at the following link (fast forward to 1:07:00 of the video): http://www.parliamentlive.tv/Event/Index/c52c0ae5-3ac1-46fc-8f15-2b539ab8c17e
Penrose Care provides home care to adults with disabilities and elderly persons, including those with dementia in North London.
In 2012, Penrose Care became one of the first four care providers in the country to become an Accredited Living Wage Employer and in 2013 the first independent sector care provider to be compliant with Citizens UK's landmark Social Care Charter.
Penrose Care was founded by Robert Stephenson-Padron, a healthcare research analyst, and Dr Matthew Knight, a hospital consultant physician.