Many people with dementia are falling while in hospital, being discharged at night or being abandoned in hospital, despite their medical treatment having finished, an Alzheimer's Society investigation has revealed.
Freedom of Information (FOI) requests have uncovered an unacceptable national variation in the quality of hospital care across England.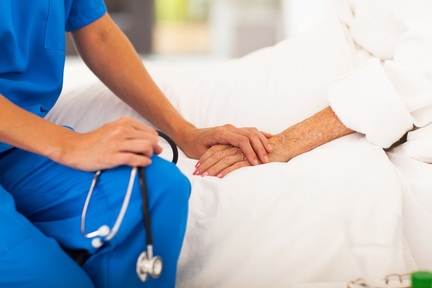 Jeremy Hughes, chief executive of Alzheimer's Society, said: "Good dementia care should never be a throw of the dice – yet people are forced to gamble with their health every time they are admitted to hospital.
"Poor care can have devastating, life-changing consequences. Starving because you can't communicate to hospital staff that you are hungry, or falling and breaking a hip because you're confused and no-one's around to help, can affect whether you stand any chance of returning to your own home or not.
"We must urgently put a stop to the culture where it's easier to find out about your local hospital finances than the quality of care you'll receive if you have dementia. We are encouraging everyone to get behind our Fix Dementia Care campaign to improve transparency and raise the bar on quality."
A quarter of hospital beds are occupied by people with dementia
The investigation involved FOI requests to NHS Trusts in England and a survey of over 570 people affected by dementia to gather first-hand evidence of dementia care in hospitals.
In one trust, 702 people with dementia fell in 2014-15, the equivalent to two falls a day. Last year 28 per cent of people over the age of 65 who fell in hospital had dementia - yet this was as high as 71 per cent in the worst performing hospital trust.
Independent analysis has shown that if a person with dementia falls in hospital, they spend nearly four times as long there and the resulting complications increase the likelihood of being discharged into residential care.
The FOIs also revealed that people with dementia are being inappropriately discharged at night. Last year, 4,926 people with dementia were discharged between the hours of 11pm and 6am, while staying five to seven times longer than other patients over the age of 65.
Discharge at night is considered inappropriate as it is unsafe and disorientating for people with dementia who are less likely to be able to access care and support, leave without relevant information or the correct medication.
With a quarter of hospital beds occupied by people with dementia, an estimated £264.2m of public money was spent on dementia care in 2013-14, including excess days spent in hospital (£155.3m), falls (£15.9m) and emergency readmissions (£93m).
Key findings from the survey of people affected by dementia include:
• 92 per cent thought hospital environments are frightening for people with dementia;
• 57 per cent said they felt people with dementia were not treated with understanding and dignity in hospital, and;
• Only two per cent reported that, in their experience, all hospital staff understood the specific needs of people with dementia.
Alzheimer's Society has also been informed of instances where people with dementia were:
• Treated with excessive force;
• Not properly supported to eat or assisted in choosing meals;
• Not provided with water in a way they could drink it;
• Not given the right pain medication, or medications in the correct form;
• Left alone on wards or busy A&E departments for hours;
• Left in wet or soiled sheets;
• Left at risk of developing infections from lack of focused personal care;
• Denied visits from family carers;
• Spoken to in a way they could not understand.
Understanding the needs of people with dementia
Annara Miah, 55, lives in Kent. Her mother, Iris, was diagnosed with dementia in 2013 and passed away in July 2014.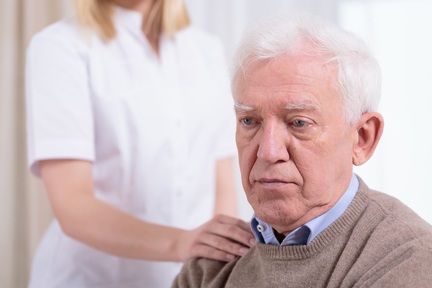 "In March 2014, during a stay in hospital, my mum fell out of bed and landed directly on her face, leaving a deep cut and purple bruising around her chin and eyes. When I called the hospital it was dismissed as a minor incident and, despite repeated requests, I was never properly told how the fall had been allowed to happen.
"Mum was never the same after the fall. She started getting dizzy spells, hardly drank or ate, was nearly always in bed and found it hard to follow simple instructions. You expect to come out of hospital feeling better – not in a worse state than when you went in. The entire episode has left our family broken. I am in no doubt it contributed to mum's death three months later," Ms Miah said.
Hospitals have a duty to be transparent and accountable to their patients and to continually monitor and improve dementia care. While there are notable examples of excellent care across the country, there can be inconsistent understanding of the needs of people with dementia.
Alzheimer's Society are launching a new campaign, Fix Dementia Care. Over the course of 2016, the campaign will look at the quality of care people with dementia receive in three key care settings: hospitals, care homes and in the individual's home.
Alzheimer's Society offer the following recommendations to fix dementia care:
• All hospitals should publish an annual statement of dementia care, which includes feedback from patients with dementia, helping to raise standards of care across the country;
• The regulators, Monitor and the Care Quality Commission to include standards of dementia care in their assessments.
Alzheimer's Society is calling on people to back the Fix Dementia Care campaign by signing up at www.alzheimers.org.uk/fixhospitalcare.