Current therapies for Parkinson's disease do not improve quality of life, researchers claim
20-Jan-16
Article By:
Melissa McAlees, News Editor
New research from the University of Birmingham has shown that physiotherapy and occupational therapy do not produce improvements in quality of life for patients with mild to moderate Parkinson's disease.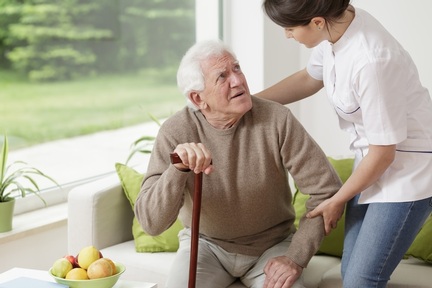 The findings, published in JAMA Neurology, show that combined physiotherapy and occupational therapy do not have a positive impact on 'activities of daily living', such as putting on clothes or brushing teeth.
Researchers believe that it displays a need for the reallocation of resources towards more effective treatments for patients.
Professor Carl Clarke, from the University of Birmingham said: "This shows that there is an urgent requirement to review current guidelines for patients with Parkinson's disease. The resources that are committed towards these therapies, that do not appear to be effective, could be better used in patients with more severe problems with their Parkinson's disease.
"That said, it is likely that increasing physical activity is beneficial for patients with earlier Parkinson's, whether that be through dance classes or by using some of the emerging, interactive technologies that are being tested. The big challenge is to embed that behaviour long-term, and to encourage more exercise over a long period of time.
"It is difficult to advocate the removal of something from guidelines when it was assumed to be beneficial. Though these therapies can provide marginal improvements to motor function, perhaps an extra centimetre in your stride, they don't lead to benefits in the quality of day to day life."
Parkinson's disease is a degenerative disorder of the central nervous system, affecting approximately seven million people worldwide. Four per cent of those are aged over 80.
Current national guidelines state that patients should have access to both types of therapy, although there is a geographical inconsistency of care available in the UK.
The study included 762 people with mild to moderate Parkinson's disease at 38 sites across the UK. Participants received either four sessions of occupational and physical therapy over eight weeks, or no therapy.
Researchers followed up with all participants three months after the start of the study and found that there were no beneficial effects of the therapy on daily activities or quality of life.
Parkinson's UK clinical director, Professor David Burn, commented: "From the limited data in this study it would be misleading to say physiotherapy and occupational therapy don't improve the lives of people with Parkinson's.
"The study looked at only one specific programme run over just a few weeks. There is considerable evidence that these therapies help people with Parkinson's, improving their symptoms, and making them healthier.
"Last year a study found significant improvement following up to sixteen hours of occupational therapy over ten weeks. In comparison, the current study involved just four hours of therapy over eight weeks.
"While we do need more investigation into the best way to deliver these therapies so people with Parkinson's can get maximum benefit, there is no question that they must continue to be provided to the 127,000 people affected across the UK."
For more information on Parkinson's, visit: www.parkinsons.org.uk.