The majority of England's councils are ignoring official guidelines by limiting home care visits to 15 minutes because they cannot plug a £753m home care deficit.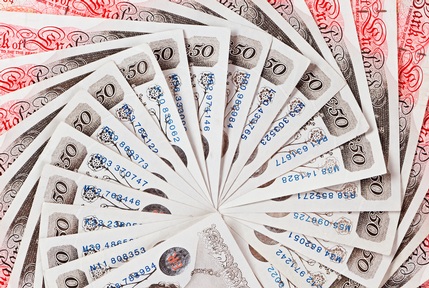 Some 74 per cent of local authorities in the country are demanding 'flying visits' to older people, the ill and disabled according to a survey of 1,100 home care workers by trade union body UNISON.
According to UNISON's report 'Suffering Alone at Home', which also highlighted data obtained from a Freedom of Information request (FoI) to 152 English councils that commission care visits, 74 per cent of home care workers felt they did not have enough time to provide dignified care for the people they visit.
Almost half of home care workers (49 per cent) said the shortness of the visit meant there was no time to assess any change in the person's health.
One care worker said "I had to visit a lady who is 102-years-old for a shower, help her get dressed, make food, tidy her kitchen, give her medication, and put her bins out in 20 minutes. It's humiliating as we haven't got time to have a chat."
The news comes as the Local Government Association (LGA) admits many people are at risk of not getting essential, dignified care and the United Kingdom Homecare Association (UKHCA) predicts £753m is needed in the next financial year alone (2016/17) to enable home care services to adequately function.
Colin Angel, policy director at the UKHCA, told homecare.co.uk: "For the first year from this April, we predict that the home care sector will be £753m short of what it needs to cover national living wage and home care services adequately."
'In tears'
UNISON's survey has also revealed that 'flying visits' were distressing for home care workers as well as those they care for.
One home care worker said: "I had a user who was receiving end of life care, the lady had terrible diarrhoea, was covered in faeces. I found myself extremely stressed as I had very little time to give the lady the care she deserved and comfort her husband who was in tears".
Another worker admitted even 15 minutes was considered too long by her local authority: "A lady of 92 has dementia and depression. Her clothes smell of urine as she is becoming incontinent. We are not allowed to help her with laundry as we are not allocated time. The council has even tried to cut our time down to 10 minutes."
Home care staff said the majority (82 per cent) of the people they visited had dementia and more than three quarters (78 per cent) had mobility issues. A third (32 per cent) of home care workers said they have no time to address people's personal hygiene needs such as washing, and a quarter (24 per cent) have no time to take people to the toilet.
Against NICE guidelines
Official guidance by the National Institute for Health and Care Excellence (NICE) published last September, has advised against visits shorter than half an hour, stipulating home care visits should be long enough for home care staff to complete their work without compromising the quality of work or the dignity of the person.
Despite the guidelines, there has been no change in the proportion of councils using 15 minute visits according to a previous report by UNISON in 2014 which showed the same percentage (74 per cent) of councils relied on 15 minute visits.
The UKHCA backs NICE's guidelines which says home visits below 30 minutes can be used only when the home care worker is known to the person and, the visit is part of a wider package of support and it allows enough time to complete specific time limited tasks, or to check if someone is safe and well. The UKHCA's Colin Angel added: "Our concern is that assistance with washing, dressing, using the toilet or meal preparation is being crammed into insufficient time. The risks are that not all the necessary care can be delivered in the time available; older and disabled people feel that their care is rushed and undignified; and careworkers find their work unsatisfying and can't provide the care they desperately want to deliver.
"Local government needs to decide what its priorities are for older and disabled people and central government clearly needs to support councils with additional funding, especially as the additional costs of the National Living Wage hit in April."
LGA admits lack of funding puts people's essential care at risk
In response to UNISON's findings, Councillor Izzi Seccombe, LGA Community Wellbeing spokesperson said: "No-one wants to have to choose between washing someone or feeding them."
The LGA spokesman admitted: "Councils will continue to do all they can to maintain the services that older people rely on, but with no immediate extra cash available from the improved Better Care Fund next year, we are concerned that the most vulnerable members of communities will be at risk of losing the essential and dignified care that helps them to live independently.
"Services supporting the elderly and disabled are at breaking point now which is why the planned £700 million of new funding from the Better Care fund should be brought forward to 2016/17 in order to help alleviate social care pressures.
"Our aspiration is for better, more coordinated and more personalised care, enabling people to stay healthy, be supported to live in their community and to be in control of their care and their lives. To help achieve this, politicians of all parties need to help raise the profile of social care and its vital role in supporting people's independence."
The percentage of councils using 15 minute visits : Eastern 100 per cent East Midlands 89 per cent West Midlands 86 per cent North East 83 per cent North West 82 per cent South East 79 per cent Yorkshire and Humberside 73 per cent South West 69 per cent Greater London 45 per cent
'Broken home care system'
UNISON General secretary Dave Prentis said: "Home care workers have shared their harrowing stories with a strong sense of sadness, guilt, anger, and ultimately disgust, at a broken home care system.
"Ministers should stop passing the social care buck to councils, and dig deep to find the cash from Treasury coffers to provide dignified care for the elderly. Rushed 15 minute homecare visits should have no place in a modern, caring society."
To read UNISON's report 'Suffering Alone at Home' visit: www.unison.org.uk/content/uploads/2016/01/23574_Save_care_now_homecare_report-5.pdf