Care for older people requires 'radical' new approach, Commission says
01-Feb-16
Article By:
Ellie Spanswick, News Editor
Care for older people should be driven by the needs of individuals, rather than institutions and structures, The Commission on Improving Care for Older People has said in a new independent report.
The Commission has called for fundamental changes to the way care for older people is delivered and designed, while experts from within the health and care sector have suggested a radical new approach is needed when delivering care for older people.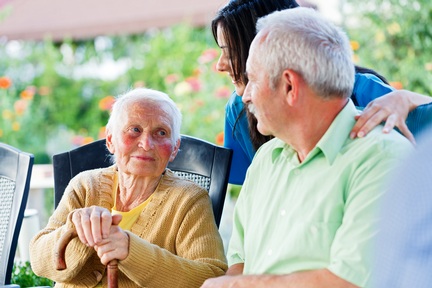 The population of people aged 65 and over is expected to increase by 50 per cent by 2030, while people aged 85 and over are currently the fastest growing age group in England.
Chair of the Commission on Improving Urgent Care for Older People, Dr Mark Newbold, commented: "We want to help people to stay well both mentally and physically and receive care that responds to care needs and personal wishes. Achieving this is better for both the individual and the wider care system.
"We have talked too much in the past about integrating the providers of services and not enough about integrating care around people. It is the coordination of personal care for individuals that really matters. It is unacceptable to expect older people and carers to navigate a very complex system.
"Older people do need to access A&E at times, and the best hospitals tailor their service to meet their needs. But all too often, older people are forced to go to A&E because the alternative services that would help them be cared for at home are not available at the time they need them."
The Commission recognises how important it is that the health and care system adapts to meet the needs of the ageing population. The Growing Old Together report establishes the key principles for revolutionising the way in which urgent care is delivered to older people, specifically focusing on how people receive the correct care that is tailored to meet their needs and wishes.
It is hoped that by changing how services are delivered and organised for older people, care will be improved and the pressures on acute hospital wards will be relieved, allowing them to focus on providing high-quality timely care for those most in need.
The plans will address issues faced when delivering care across the health and care sector. The eight key principles for improving care for older people have been based on more than 60 innovative care models from across the country and conversations with 18 of some of the most senior care leaders, clinical experts and care workers.
The key principles establish a vision for personalised, proactive and joined up care. They include:
• Always starting with care driven by the person's needs and personal goals;
• Care co-ordination that offers older people a single point of contact to guide them through an often complex system;
• Prioritising proactive and preventive care so that the health and care system is not structured around 'short-term' reactive fixes but instead long-term solutions for helping people to maintain their independence where possible. This includes encouraging social interaction to help people to stay well, and out of hospital.
The report contains evidence of the success of initiatives across England that have led to improved care and reduced pressure on health services, however, recognises that changes need to be implemented on a national level.
Innovative examples of successful initiatives included:
• Sheffield Teaching Hospital has reduced hospital stays from 5.5 days to 1.1 days, by using a geriatric assessment team;
• Age UK in Cornwall commissioned and introduced a care co-ordinator function, resulting in a 31 per cent reduction in all hospital admissions and a 26 per cent reduction in non-elective admissions;
• North East London Foundation Trust and London ambulance service have saved around £108,000 by avoiding ambulance trips and reducing the need for A&E admission and assessment, by providing a home-based emergency assessment and treatment service.
Changing the current short-term fixes for older people in the health service, to implementing measures to help them keep well would require strong local leadership. The report recommends local leaders should be supported to join up care and ensure that needs of those receiving care at the heart of care delivery.
Read the report in full, here: www.nhsconfed.org/commission