Age UK and E.ON temporarily suspend energy tariff aimed at older people
10-Feb-16
Article By:
Melissa McAlees, News Editor
Age UK Enterprises Ltd are to temporarily suspend a 'controversial' Fixed 2 Year energy tariff aimed at older people.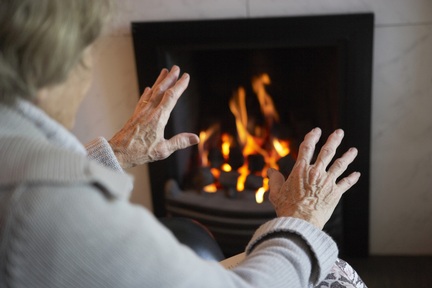 The withdrawal for new and renewing customers was prompted by 'continued speculation regarding the partnership' between Age UK and energy provider E.ON.
Ofgem agreed to launch an investigation into allegations that Age UK was allegedly accepting £6m a year from the energy supplier to promote the more expensive tariff to older people.
In a joint statement E.ON and Age UK said: "E.ON and Age UK Enterprises have announced that they are temporarily to stop offering an Age UK Enterprises branded tariff to new and renewing E.ON customers from Wednesday 10 February 2016.
"This decision has been reached on a mutual basis and both organisations retain confidence in the tariff offered to customers. However, due to continued speculation regarding the partnership, both organisations feel it is right to pause and reflect on the best way for both parties to achieve their shared goal of helping customers."
Age UK Enterprises launched its Fixed 2 Year tariff with E.ON in December 2013.
The Fixed 2 Year tariff came with the reassurance of being fixed for longer than one year tariffs and also benefited from no cancellation fees, allowing customers to change without penalty at any time.
However, it has emerged that Age UK recommended a special rate from E.ON which would typically cost pensioners £1,049 for the year - £245 more than its cheapest rate in 2015.
It has also been alleged that Age UK received around £41 from energy supplier E.ON for every person signed up.
Ian Foy, managing director of Age UK Trading, said: "We always aim to give our customers outstanding value for money. This decision, prompted by the planned tariff changes, will give us the opportunity to review the current situation.
"Our customers on the Age UK tariff had the benefit of a highly competitive price with the added reassurance of certainty for two years and the freedom to switch to any other tariff at any time at no cost.
"When customers contact us, they are signposted to E.ON and offered a choice of all four E.ON tariffs and many choose the one year tariff or variable option, however many prefer the reassurance of a fixed tariff for two years."
He added: "E.ON also offers a free Price Alerts system that lets customers know of potentially better deals as soon as they're available. "The long-term commercial partnership includes a typical commission to Age UK of £10 for each customer. Our current agreement with E.ON has seen Age UK benefit from some extra financial support to help us navigate the changes in this volatile marketplace, in recognition of our long history of working together."
Conservative MP Dan Poulter, a member of the Commons Energy Select Committee, said: "People would rightly expect Age UK to always make sure they offer the best deal for older people.
"So Age UK should apologise to the thousands of older people who have paid more than they should have and urgently review their entire relationship with E.ON. If E.ON really cared about older people they would compensate them in full.
"They have behaved disgracefully by targeting older people who they know are less likely to switch energy deal once they are sucked in."
Customers on existing Age UK Enterprises tariffs are unaffected by the move and can continue until their contract end date. All versions of the Age UK tariff have no exit fees meaning customers can switch at any point without incurring any charge.
Age UK Enterprises is continuing discussions with E.ON to agree the best way forward.