An extra £1 billion is to be invested by 2020/21 to plug 'critical gaps in the care' of mental health patients as highlighted by an independent task force.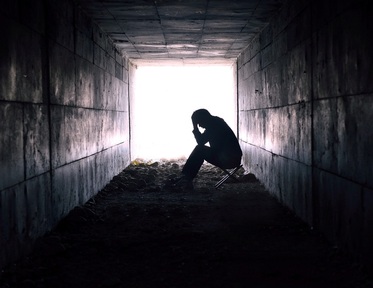 One million extra people will be provided with support for their mental health issues by 2020/21, now that the Government has agreed to pay for recommendations made in NHS England report 'The five year forward view for mental health'.
The report, produced by a mental health task force for NHS England, highlights 'chronic under investment in mental health care across the NHS in recent years' and recommends people facing a crisis should have access to care 24/7.
Of those adults with severe mental health problems the report found 90 per cent are supported by community services, however if found 'there are very long waits for some of the key interventions recommended by NICE, such as psychological therapy'.
Caroline Abrahams, charity director at Age UK said: "It is time that older people's mental health is given the attention it urgently needs. 22 per cent of men and 28 per cent of women over 65 and up to 40 per cent of all care home residents are living with depression and many are not getting the help they need.
"We know that the risk factors for depression tend to increase as we get older - bereavement, poor physical health and loneliness can all lead to depression but too many older people living with mental illness remain ignored or neglected and all too often are told, quite incorrectly, that it is just part of the ageing process.
"We need the right experts treating the right people effectively and with compassion and understanding whatever their age."
Crisis Response and Home Treatment Teams
The current reliance on acute beds means it is hard for people to access care near their home and that this is exacerbated by a lack of community services, particularly Crisis Response and Home Treatment Teams (CRHTTs). The report said less than half of CRHTTs have enough staff to provide 24/7 intensive home treatment as an alternative to admission, putting extra pressure on hospital beds. Delayed discharge and transfers of care are as high as 38 per cent in some areas and mental health services are available in only one in six (16 per cent) of England's 179 acute hospitals.
The task force recommends that by 2020/21, NHS England expand CRHTTs across England to ensure that a 24/7 community-based mental health crisis response is available in all areas to help people live safely as close to home as possible.
It recommends there be a substantial reduction in Mental Health Act detentions and ensure the practice of sending people out of area for acute inpatient care, as a result of local acute bed pressures, is eliminated entirely by 2020/21.
NHS England's task force on mental health, which produced the report, was independently chaired by charity Mind's chief executive Paul Farmer. He described it as a "feasible and affordable blueprint for how to significantly improve care for people with mental health problems."
He said: "This is a landmark moment for mental health care in this country, a once-in-a-generation opportunity to transform services and support for people with mental health problems. We are saying to the NHS, to Government, to industry, to local leaders and to the public that mental health must be a priority for everyone in England."
Over 20,000 people who live with a mental health problem or work in the mental health sector told the task force they wanted timely access to good quality mental health services, their mental and physical health needs to be treated equally and a bigger focus is placed on preventing mental health problems.
Mr Farmer added: "We need to prevent problems in the first place, and to respond to people's mental health problems at the earliest possible opportunity. As part of this, the NHS can and should be a world leader in care which treats people's minds and bodies equally well."
One in four adults
One in four adults experience at least one diagnosable mental health problem in any given year and nearly two million adults were in contact with specialist mental health and learning disability services at some point in 2014/15.
According to the report, the national cost of mental health support and services across Government departments totals £34 billion each year, (excluding dementia and substance use).
'Given chronic under investment in mental health care across the NHS in recent years, efficiencies made through achieving better value for money should be re-invested to meet the significant unmet mental health needs of people of all ages across England, and to improve their experiences and outcomes,' the report stated.
Black and Minority Ethnic communities
The report's findings include the issue of 'too many people' from Black and Minority Ethnic communities having problems accessing good quality mental health care. The task force demands urgent action to ensure that everyone gets the help they need, irrespective of their background or the communities they belong to.
Low Employment
The task force said the employment rate for adults with mental health problems 'remains unacceptably low' with 43 per cent of all people with mental health problems in employment, compared to 74 per cent of the general population. It recommended that by 2020/21, NHS England and the Joint Unit for Work and Health ensures each year up to 29,000 more people with mental health problems be supported to find or stay in work.
Some of the report's recommendations (of which there are 58) stiplulate:
• People experiencing a first episode of psychosis get access to a NICE-approved care package within two weeks of referral. The NHS should ensure that at least 60 per cent of these individuals get access to Early Intervention in Psychosis services by 2020/21.
• NHS England should invest to increase access to integrated evidence-based psychological therapies for an extra 600,000 adults with anxiety and depression each year by 2020/21. Increase access to psychological therapies for people with psychosis, bipolar disorder and personality disorder.
• The Department of Health and NHS England support local areas to have multi-agency suicide prevention plans in place by 2017.
Prime Minister David Cameron said: "For too long there hasn't been enough focus on mental health care in this country meaning too many have had to suffer in silence.
"The taskforce has set out how we can work towards putting mental and physical healthcare on an equal footing and I am committed to making sure that happens. This means that if you are struggling with a mental health condition you will get the help and support you need."
To read the report visit: www.england.nhs.uk/wp-content/uploads/2016/02/Mental-Health-Taskforce-FYFV-final.pdf