Sir Stephen Bubb, who wrote the original report into the abuses that took place at Winterbourne View, has called for the Government to appoint a Learning Disabilities Commissioner.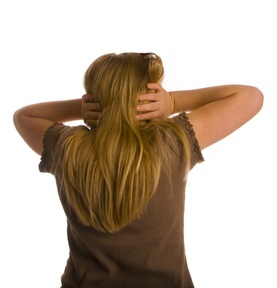 In his new report 'Time for Change – The Challenge Ahead' he said that the challenges of reforming support for the vulnerable are larger than first anticipated.
His recommendations in 'Winterbourne View – Time for Change' called for radical changes to the way people with learning disabilities are treated and supported such as the closure of inappropriate institutions and more community provision plus a Charter of Rights for people with learning disabilities and their families. However more than two years have gone by and there are still thought to be around 3,000 people in residential units and the Government has made no move to introduce the recommended legislation on rights.
Sir Stephen Bubb, chief executive of the Association of Chief Executives of Voluntary Organisations, said: "I am calling for an office of a Learning Disabilities Commissioner to be established. Just as a Children's Commissioner was established following the Victoria Climbie Inquiry, there is a firm argument for establishing this post. It would have a statutory duty to promote and protect the rights of all people with learning disabilities and their families.
'Shocked'
"I have spoken directly to people whose experience of these services goes back far beyond 2011 and Winterbourne View. So this report expresses the views and experiences of the people most affected by change. I am still shocked by the way we as a society have condoned poor or abusive treatment of some of the most vulnerable people in our society.
"That's why I want a Commissioner."
He referred to the recent scandal of uninvestigated deaths among patients with learning disabilities in the care of the NHS Southern Health Trust, which he said has shown there's still a long way to go before the system can be trusted.
"We still have a long way to go in convincing people with learning disabilities that change will happen. I'm confident the base for change is now there. My further report makes proposals to ensure such change happens," he added.
May 2016 will mark the 5th anniversary of the Panorama programme which exposed abuse and neglect at Winterbourne View Hospital for people with learning disabilities and autism.
The Government missed a deadline of June 2014 to get everyone with learning disabilities and autism inappropriately housed in a hospital out of those settings.
Closure programme
In October 2015 NHS England published a closure programme, which was welcomed by Sir Stephen, who said: "In the last year real progress has been made; I believe that there has been a step change in approach with the acceptance that institutions must close".
Jan Tregelles, chief executive of learning disability charity, Mencap, and Vivien Cooper, chief executive of the Challenging Behaviour Foundation, added: "People with a learning disability and their families have endured nearly five years of failure by national and local government and the NHS to bring about meaningful change for the 3,500 people in in-patient units.
"This has left people often far from home in units where they are at increased risk of abuse and neglect, their families fighting to bring loved ones home. This is taking place as the NHS and local government are spending an estimated £600m a year on buying the wrong kind of care for thousands of people."
Community provision
They also emphasised the need for proper community support and said: "Stephen Bubb is right to say that NHS England's commitment to close in-patient beds over the next 3 years will only have credibility if reductions in bed numbers in units and the experiences of people with a learning disability are independently monitored and reported on every year. And where progress is not being made there must be rapid intervention to get plans back on track."
Rhidian Hughes, chief executive of Voluntary Organisations Disability Group (VODG) called it a "welcomed report with good recommendations" and said: "We need to continue to seek constructive ways of building and sustaining good relationships across all parts of the system. This will ensure people with learning disabilities and autism exercise full choice and control over how they want to be supported".
Dr Hughes also expressed concern about the need to "build up capability and capacity to ensure the right support is in place to allow people with learning disabilities to achieve their aspirations and choices".
'Time for Change – The Challenge Ahead' says 10,000 extra members of staff will be needed to support people in their own community and that these staff need to be trained and equipped for the task.
Vital need for appropriate housing
With at least 1,300 people expected to move out of hospital care by 2019, the report details the critical need to deliver housing for people with learning disabilities. It also calls for housing for people with learning disabilities to be exempt from proposed Housing Benefit caps. The report details how additional housing provision might be delivered.
Sir Stephen also draws attention in the report to the hundreds of thousands of children with learning disabilities and the challenges this could present to a sustainable future. Sir Stephen calls for a 'prevention revolution'. This would see coherent and targeted early intervention preventing the need for future costly acute responses and resources.
The Department of Health is currently looking at all of Sir Stephen's recommendations.
Health Minister Alistair Burt said: "It was only recently that NHS England announced a major programme to move people with learning disabilities out of hospital and into their communities, a move welcomed by Sir Stephen Bubb.
"This, combined with the increase in specialist staff including nurses, will transform care.
"We are not complacent and will work with the NHS, local government and others to make sure their plan is delivered."